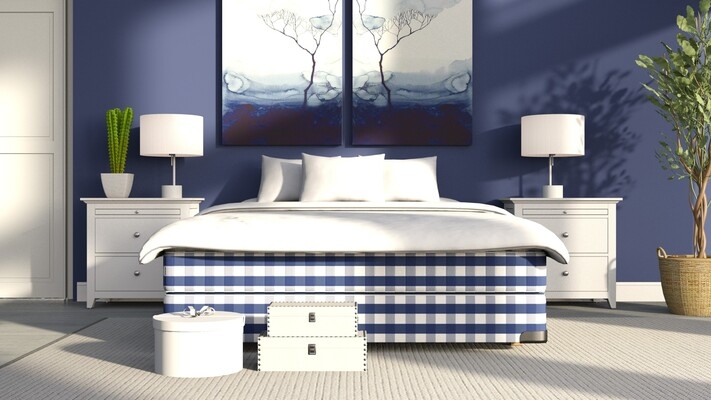 Are you looking to redecorate your home, but don't want to pay the high costs of an interior designer?
Try going the DIY route. It can be more affordable, especially if you start small with an accent wall.
An accent wall (or feature wall) is an interior wall whose design is different from the room's other walls. An accent wall can be a different color altogether, have a different texture, or have a combination of different aesthetics.
With so many possibilities, how do you choose what to do with your accent wall?
Here are some accent wall ideas that can make any home look great.
1. Use Wood Cladding
Wood cladding isn't only for the exterior of your house. Wood can be a versatile option for your interior accent walls.
Wood can add a natural depth to your wall, or you could use it to frame an accent wall. The grain, color, finish, and texture of the wood can vary, making it a great contrast to the existing color of your walls. There's a lot of natural variation in the tone and look of every board.
For example, rustic planking, which can be anything from upcycled barn boards or pallet wood, can add to your wall's rustic look.
There are many types of wood cladding or paneling you can use. Most varieties can be installed DIY, but you can always hire a professional to help.
2. Expose Brick
Few will argue that brick doesn't make a bold statement. If you're unsure if the exposed brick look is for you, start small with only a tiny section of your wall. There's no way to tell what's underneath or what condition the bricks are in until it's done.
While an exposed brick look can be stunning, there's much to consider when exposing an interior brick wall. Keep in mind that brick is porous. It can be cold, and it absorbs moisture. While the uneven surface creates a unique look, it is hard to clean.
Moisture can make bricks and mortar brittle, leading to cracking and crumbling. For best results, repair your exposed wall, replacing any missing mortar and bricks.
Adding a brick sealant will further protect your exposed brick.
It can be a lot of work to expose a brick wall, especially if you need to do additional repair work to the brick. Still, the final product can be impressive.
3. Go Multi-Tonal
Who says a wall has to be a solid color? You can choose a two-tone or multi-tonal color for your accent wall.
You can make your demarcation line at approximately eye level, allowing the eye to travel upward. Place some art at or just above the line to create a natural focal point.
Or you could place the demarcation line just above crucial furniture pieces, so the lower tone color makes up one-third of the wall.
You can color-coordinate your furnishings, pillows, and blinds to match your tones.
4. Display Your Snapshots
Framed photographs can be a great way to highlight your memories and create an accent wall that is distinctly you.
Choose accent wall frames of different sizes, colors, orientations, and textures for a little variety. You can browse our selection for some ideas or opt for a multiple-window photo frame for greater variety in your layout.
Practice laying them out and arranging them in advance. Then when you have your exact layout done, you can commit to hanging them.
5. Pattern With Wallpaper
Wallpaper doesn't have to be boring. There's an extensive range of colors, patterns, and even textures for new wallpapers. If your only idea of wallpaper is what you have seen at your grandparents' house, you're missing out.
Of course, if you want to do a throwback look, that's possible too. You can always go for a '70s accent wall, then pair it with retro-inspired furniture and vintage accessories.
Consider temporary wallpaper if you're not ready to commit to one look. Temporary wallpaper uses an adhesive that sticks to flat, smooth surfaces and pulls off cleanly with minimal damage. It's much easier to remove or adjust in the event of an error when applying it.
When correctly applied, your wallpaper may last for years.
6. Go Big With a Mural
For a big, bold statement, decorate your accent wall with a mural. A custom, uniquely painted mural will always be striking.
However, it doesn't have to be a painted mural. In recent years, wallpaper murals have become popular. They're exactly what they sound like - peel-and-stick wallpaper in the shape of a large mural. They're readily available from online retailers, often for only a few hundred bucks.
The downside is that your mural won't be unique to your household, but if that doesn't bother you, a wallpaper mural can be a good choice for framing an accent wall.
Use These Accent Wall Ideas for Inspiration
The flexibility of accent walls makes them an easy, popular choice for a design project. You can use these accent wall ideas as a jumping-off point for creating a unique accent wall. Don't forget to add some art or photos to decorate your space further.
With over 15 years of experience, The Frame Rame can provide custom printing and framing for office, corporate, and residential spaces. Feel free to stop by our Baltimore location or browse our online selection for printing and custom framing.
Have you got questions? Send us a message or give us a call at 443-602-7976.