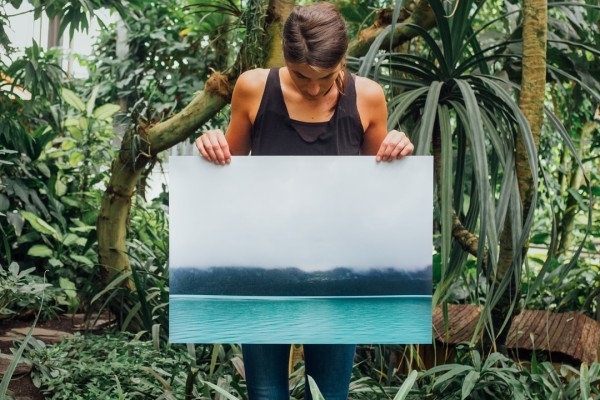 Across America, more than 80% of American people showcase art in their homes. It's a great way to liven up any room and adds a pleasant burst of color or a talking point to your home.
Many people choose to custom frame canvas paintings for decoration. But these paintings may not be suitable for the average frame. That's why lots of people want to know how to frame their canvas paintings, giving these pieces of artwork an extra layer of gravitas.
If you're looking to learn more about how to frame canvas paintings, we can help. We've put together this guide to help you bring your framing to a whole new level. Read on for everything you need to know.
Benefits of Framing
Canvas paintings are most commonly displayed bare, without a frame. But a frame can help to give a piece of art that added touch of class.
You can add style and depth to your framed art looks more distinguished. That defined border in a color of your choice helps the artwork to stand out.
As an added bonus, framed artwork gets an added layer of protection. Many canvas paintings come with a hefty price tag, so if you've invested a handsome sum in your artwork, it's important to avoid damage at all costs.
How to Frame Canvas Paintings
Framing paintings can be done at home with a few simple tools and materials. Although it's easy to make a mistake and you're unlikely to get professional standard framing, it is possible to frame your canvas painting.
Choose a Material
Canvas artwork is best framed by wood. But you'll want to think carefully about the framing material you use before making a decision. The color and grain of the wood can make a huge difference in how the overall artwork looks.
If you want to add a stain to your frame, be sure to use a type of wood that takes staining well. Visit a local hardware store and you'll find plenty of different wood types available. Choose one you like the look of, but consider doing some research to find out if it's suitable for framing purposes.
Check Measurements
Carefully measure your picture, allowing you to create a frame that fits just right. Allow a few extra inches, even on each side, then carefully cut the wood. Use a chop saw for added precision.
Be sure to get the measurements right the first time to avoid any issues or mistakes. As the old saying goes, measure twice and cut once.
Putting it Together
Once you've cut the pieces for your frame, it's time to put them together. This can be a little tricky for those without a background in picture framing, so take it slow and be as careful as possible. Or better yet, get a professional to do it for you.
The frame should be assembled without the picture already inside. Use glue on the corners to fix the pieces together, then secure them with nails from a nail gun.
It's not recommended to use a hammer and nail for this task, as it's easy to break the wood by accident. The added precision of the nail gun will give you a better result in the end.
Stain
If you opted for a plain wood pattern, you may wish to stain the wood to give it the color of your choice. Lots of different stains are available, so choose one you like then apply it evenly with a brush. Be sure to wait for 24 hours to allow the stain to set properly.
That said, some people choose not to stain, preferring the look of plain wood. The choice is all down to you but you'll need to think about how the color matches the artwork and the room too.
Seal
After you've stained the wood, you'll need to seal the frame. This prevents the stain from leaking out and damaging your property.
You can use picture frame backing tape on the back of the canvas, covering each corner of the frame. Carefully measure and cut the tape, applying an even layer around the frame. This will also help to protect your picture from dust and other dirt that can build up over time.
Make the Installation
Now you've prepared the frame, it's time to install the picture. Proceed with caution if you're doing this yourself, as many people accidentally damage their artwork at this stage of the process.
Use hot glue on each corner of the canvas, applies on the back side only. Press the picture into the frame and allow the glue to set. Be sure not to use too much glue, or it could ooze out and damage the painting or frame.
Once the canvas is safely installed inside the frame, wait for a few minutes to ensure the glue is dry. Then you can hang your newly framed picture in a spot of your choice!
Custom Framing for Your Art
We hope you've enjoyed learning how to frame canvas paintings. Framing canvas art might take a different approach from other artworks, but it's well worth doing to add a unique touch to your painting. It will also keep your
Although you can try framing your artwork yourself, it's best to leave the job to the professionals. This will ensure your art is kept safe and will look its best. We have the experience to get you the result you're looking for and it's convenient and easy too.
If you're ready to go ahead and have your canvas artwork framed with The Frame Room online, check out our custom framing services. We offer framing for all kinds of artwork, including postage to anywhere in the United States, or free pick-up in Baltimore. Contact us today for any assistance!