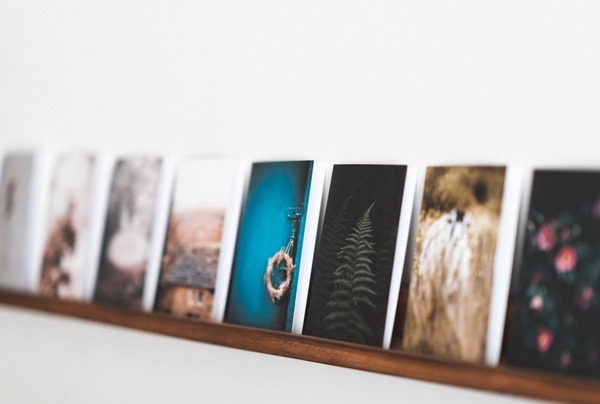 Did you know that the global metal print packaging market is estimated to reach $66.39 billion by 2028, growing at a CAGR of 4.84% from 2023-2028? This demonstrates an increased preference for using metal prints to display photos or artwork with a modern and sleek look.
But what are metal prints exactly, and how are they different from other types of photo prints? In this guide, we will explain what metal prints are, how they are made, what are the benefits and drawbacks of metal prints, and how to choose the best metal print option for your needs.
What Are Metal Prints?
Metal prints are a type of photo print that uses a dye-sublimation process to infuse the image onto a thin aluminum sheet. The image is first printed on a transfer paper, then placed on top of the metal sheet and heated in a special press.
The heat causes the ink to vaporize and penetrate the metal surface, creating a permanent bond. The result is a high-definition print with vibrant colors and a glossy or matte finish.
Metal prints are also known as aluminum prints, print on aluminum, or printing on metal. They come in different sizes, shapes, and mounting options, depending on the provider and the purpose of the print.
How Are Metal Prints Made?
Metal prints are created through two primary methods: direct printing and dye-sublimation. These techniques are used to transfer images onto metal surfaces. Learn more below:
Direct Printing
This method prints an image directly onto the metal sheet using UV-curable inks. It's simpler and cheaper than dye sublimation but has some drawbacks.
The image quality is lower and the colors are less vibrant. Moreover, the print is more prone to fading, scratching, and peeling. Direct printing is suitable for indoor use only, as it is not weatherproof or UV-resistant.
Dye-Sublimation
This method prints images on a transfer paper using special sublimation inks, then transfers onto the metal sheet using heat and pressure. It's more complex and expensive than direct printing but offers several advantages.
The image quality is higher, the colors are more vibrant and accurate, and the print is more durable, scratch-resistant, and fade-resistant. Dye-sublimation is suitable for both indoor and outdoor use, as it is weatherproof and UV-resistant.
What Are The Benefits of Metal Prints?
Metal prints have many benefits compared to other types of photo prints, such as canvas, acrylic, or paper. Some of them include:
Color Vibrancy
Metal prints have a high-gloss or semi-gloss surface that reflects light and enhances the color saturation and contrast of the image. The colors are more vivid and lifelike compared to other print mediums.
Durability
Metal prints are made of sturdy aluminum sheets that resist bending, warping, or breaking. They are also coated with a protective layer that prevents scratches, dents, or stains. As a result, they can last for decades without fading or losing quality.
Easy Installation
Metal prints are lightweight and easy to hang on any wall with simple hardware or adhesive strips. You don't need frames or glass covers that add weight or glare to the print.
Modern Look
Metal prints have a sleek, contemporary look that suits any style or décor. They are an excellent solution to creating a minimalist and elegant impression that stands out from traditional prints.
What Are the Drawbacks of Metal Prints?
Metal prints come with their own fair share of drawbacks. It's important to be aware of them before choosing them for your photos or artwork. They include:
Cost
Metal prints are more expensive than other types of photo prints, especially if you opt for dye-sublimation or large sizes. The cost can vary depending on the provider, the quality, and your custom framing options.
Reflection
Metal prints have a shiny surface that can reflect light and create glare or unwanted reflections on the image. This can affect the visibility and clarity of the print depending on the lighting conditions and viewing angle.
Fingerprints
Metal prints can attract fingerprints or smudges if touched or handled frequently. This can make the print look dirty or dull over time. You should avoid touching the print surface or use a soft cloth to wipe it gently if needed.
How To Choose the Best Metal Print Option for Your Needs?
Discovering the perfect metal print for your needs can be an exciting journey. But how do you pick the right one? Consider the factors below:
Size
Metal prints come in various sizes, from small to large, depending on the provider and the image resolution. You should choose a size that fits your wall space and your budget.
Shape
Metal prints come in different shapes, such as square, rectangle, circle, oval, hexagon, or custom shapes. Ensure that the shape you choose matches your image composition and preference.
Finish
Metal prints come in different finishes, such as glossy, matte, semi-glossy, metallic, or textured. Look for a finish that enhances your image quality and your desired effect. For instance, glossy finishes are more reflective and vibrant, while matte finishes are more subdued and glare-free.
Mounting
Metal prints come with different mounting options, such as metal posts, wood blocks, metal frames, floating mounts, or adhesive strips. You should choose a mounting option that suits your wall type and your aesthetic taste. Some mounting options are more secure and stable, while others are more discreet and easier to install.
Ready to Order Your Metal Print?
Metal prints are a great way to display your photos or artwork with a modern and sleek look. They offer stunning color vibrancy, durability, and easy installation. Ensure you consider the size, shape, finish, and mounting options that best suit your image and wall.
We hope this metal print buying guide will help you choose the best option. If you want the best value for your money, don't hesitate to call The Frame Room. We pride ourselves on providing high-quality metal prints at reasonable prices.
Contact us today to discuss your needs and request expert advice.