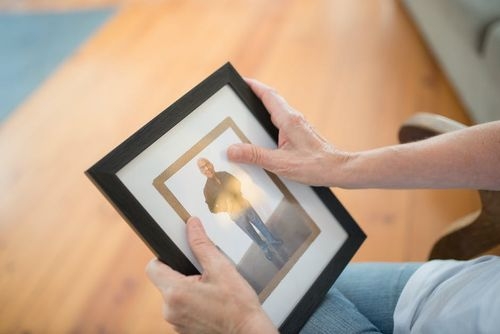 Did you know in Renaissance Italy, the frame around the paintings was a work of art? They featured elaborate carvings and were commissioned for specific reasons.
These days, framing is more about protecting valuable art, keepsakes, or memorabilia. Sure, there's plenty of room to express yourself creatively, but a frame should enhance the art, not overpower it.
Things hung on the wall without good (or any) frames can make the space look unpolished and untidy. A well-made frame elevates your space, but it can be expensive, especially if you need a custom-sized one.
Enter DIY picture framing. You can save money without sacrificing style by learning how to make your own frames. Keep reading to learn how.
Your Guide to DIY Picture Framing
Custom picture framing and matting can be a simple, quick process, or it can be a more involved, time-consuming process. It all depends on what you're trying to achieve. We're going to be taking a little deep-dive because if you can make this frame, you can make any frame.
Throughout this guide, we'll be using a few key measurements. To make things easier, we'll list them out here first:
PD: Picture Dimensions - The width and height of the framed item.
OD: Outside Dimensions - The matt board's and mounting board's width and height.
MID: Matt Inside Dimensions - The width and height of the matt's inside, always somewhat less than PD.
What You'll Need
For your materials, you will need the following:
Pieces of wood
Wood glue
Finishing nails or wire brads
Paint or wood stain
Sandpaper
Your print, photograph, or document
For your DIY picture framing tools, you will need the following:
Piece of chipboard at least OD in size
Piece of matt board at least OD in size
Acid-free paper
Acid-free glue
Some glass, Lexan, lucite or plexiglass at least OD in size
Various clamps
Hammer
Pencil
Paintbrush or rags
Measure Twice and Cut Once
We really want to make sure we're being as accurate as possible when taking measurements. The materials needed can be expensive, and it can get really frustrating really quickly if you've cut something too small or too long!
Taking the OD Measurement
To take the OD measurement, you'll first need to know how big you want the matt border to be. Let's say you want a 2" visible border. The frame will cover 1/4" of the matt, so you'll need to add another quarter inch to that original number (on each side). Remember, every side needs to have the extra space added!
Taking the MID Measurement
This calculation will only need to be slightly smaller than your PD, as the matt board is only meant to cover the outside edges of whatever is being framed.
Matt and Mounting
First, cut the mounting and matt board to the OD measurements. Measure and mark the cut lines on the board, and then cut the board with the box cutter using a straight edge.
Mounting the Picture
Using acid-free paper is really important here, as it means your picture won't yellow as it uses. This is how you'll start with making the mounting:
Cut your paper to fit the mounting board.
Stick your paper down and let it dry.
Make mounting corners and strips with the paper left behind.
Glue the corners to the mounting board, putting them slightly outside the lines. (Note: Before testing to see if your picture fits, make sure the glue is dry.)
Next, you're going to want to cut your matt center. This was the MID measurement we were talking about.
If you have an angled cutter, use that to make nice beveled edges. Otherwise, just cut your edges straight for now.
When you put it all together, you may see your mounting corners sticking out slightly. Make a note of how much is sticking out, remove your picture, and then cut that bit off using your craft knife.
Cut and Assemble the Frame
If the wood you bought doesn't have one already, rabbet off the inside bottom corner of the board. The rabbet should be 1/4" wider than the width of the board and 1/8" deeper than the thickness of the mounting board, picture, matt board, and glass.
Following that, you will:
Make sure the rabbet is facing up and away from you. Make a 45-degree angle mark from the bottom left corner to the top of the wood.
Cut the corner off along the line you made using your chosen cutting method.
Clean up the edge with a bit of sandpaper.
Mark your next diagonal in the same way you did before, but this time, you want to make sure your angle is facing the opposite direction, so the pieces fit together properly.
Note: You can also buy pre-cut picture frame molding, which is already routed with a rabbet.
Putting It All Together
It's now time to assemble the four pieces of wood! If you're going to use wood glue here, do so on the edges of both boards before clamping them together.
Use your corner clamp to join the pieces together.
Using a joint fastener, lay half of it on one piece of wood. Using your hammer, pound the fastener all the way in.
Assemble the two remaining pieces in the same manner. Make sure your boards are attached on the correct sides. You can do this by dry-fitting them together to see if they line up.
Line your rabbets up and make sure the joint fastener is nailed in on the right side.
Join the remaining two corners in the same way.
If there are any gaps, fill them with a bit of filler before painting or staining.
Pop your picture into the frame with the glass and mounting boards and you're done!
Fun DIY Picture Frame Ideas
Let's take your wall decor from standard to outstanding. There are dozens of ways to explore displaying your pictures (and memorabilia) or even try your own mirror framing DIY.
For a little more flair, or something that's going to stand out, why not try some of these ideas for your next DIY project?
Hanging frames
Transparent photo frames
Painted frames
Framed chalkboard
DIY poster framing
Jewelry holder frame
Framing a Jersey DIY
You could use anything from a shadow box to a flat box for framing your jerseys, but a shadow box makes it easier to add other things like photos and balls. To make your own jersey picture frames, simply lay the jersey out in the desired position, fold, and iron in place. Pin the jersey in place temporarily to your mounting board, and then stitch the jersey to the board.
No Time for DIY?
We know framing can get expensive. It's why you're here, reading about how to do your own DIY picture framing. And if you can? More power to you!
That being said, if you can't, or simply don't have the time, we offer fully customized and online framing and printing services.
You could save up to 40% by working with us. We can even print your photos. Get started in our online framing studio today!