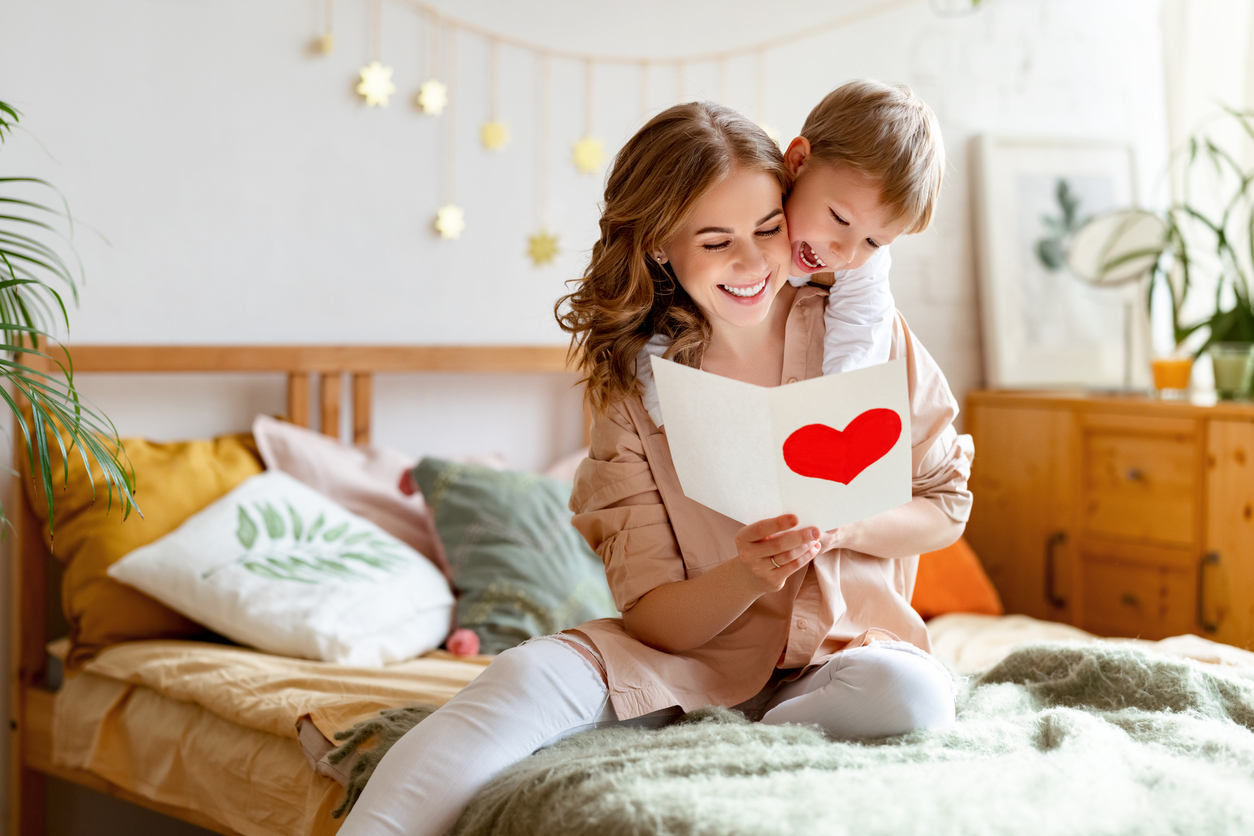 The person behind Mom can take on so many forms. She could be the mother who carried us for 9 long months, or the person who adopted us and welcomed us into her home. Mom could also be our life partner, the family glue that keeps us strong. We lean on Mom when times are rough, but she is also the first person we look to share our bliss with. What do you do for the person that has been the cheerleader, confidant, and best friend year after year? Hold onto the smiles and memories by creating a work of art. A trip to the lake, someone's birthday, a family vacation, or an old memory that always makes your heart smile.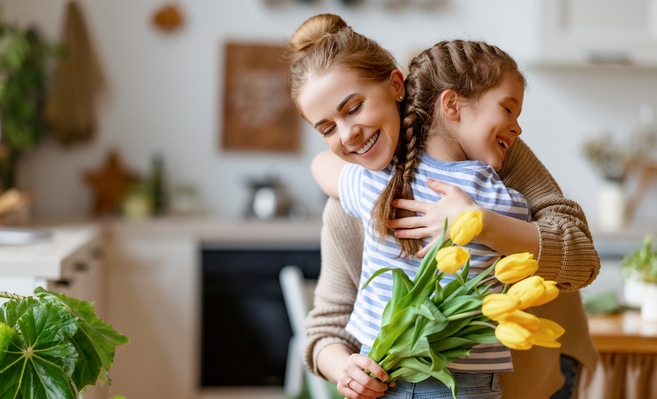 A Mother's Day Gift Full of Memories
Professional photo shoots are a lot of fun and they leave us with hundreds of gorgeous pictures of our family. Though many of us are guilty of staring at the prints for a few days, maybe posting a few to social media, and then we drop the ball. Mother's Day is approaching us quickly, now is the time to pull up those prints and make something special. Using a multiple frame option there are unlimited possibilities to laying out the perfect display. A gift for your mother, your mother in-law, the wonderful woman you married, even your sister or sister in-law will appreciate putting those professional pictures to good use. Rather in black and white, or color, sharing a family portrait captures a point in time. When you walk into your Mother's house ten years from now, that picture will still be on the wall. Maybe you giggle at the floral dress you choose to wear or the full beard your brother had during the heat of the summer. These framed pictures bring warm delight for years to come.
Multiple Window Photo Frames have endless possibilities. Choose your own lay out, frame style, and mat color. Photograph sizes may vary; the finished project is as large or small as you make it.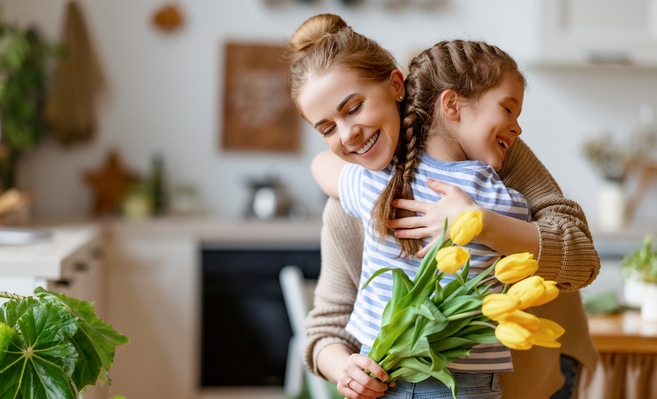 Mother's Day Canvas
Print Turn an amazing picture into a work of art. Canvas printing is an exceptional way to present family portraits and any picture you want on display. With countless options on sizing you can create a single larger than life piece of art that will pop in your home. You can also create a smaller portrait for that lonely little wall space in your house. My favorite option for canvas printing is having multiple canvases created, then using them to create wall display.
Filling up the space in your house with photographs that make your heart sing! You have a gorgeous family, time to show them off a bit. Cover some up that space above the couch or fire place mantel. The wall leading up the stairwell can look pretty bare with nothing hanging on it. Another option is the formal dining room, which may have old prints of fruit or leaves hanging and collecting dust. Time to take those outdated frames down and replace them with something more meaningful.

Display Baby Shoes and Other Objects
They say babies change everything. When I was pregnant, I heard this all the time. My response was to shake my head in agreement, feeling as though I had an idea of what these parents were talking about. Our son was born on Mother's Day, 2012 and he not only changed our little lives, he rocked it! Now when I give this same advice to new-to-be parents, I look at them with wide eyes and say, "Your heart will barely be able to contain the love you feel for this amazing gift you are about to receive. However, I hope you can operate with a little chaos in your life because let me tell ya, every aspect of your life is about to change."
It seems silly now, my son, who is about to turn 6, is now joined by his two little sisters, and we feel like we embrace the chaos as easily as you would check the mail or gas up your car. It's part of us and our daily routine. My husband catches me holding on to certain things and he just smiles. The kids grow up so fast. The outfit they came home from in the hospital, the little caps that kept their heads warm, the first pair of crib shoes, a favorite toy…all fill my memory box.
One of my favorite items I have squirreled away is my son's first Orioles hat and his first visit to Camden Yards certificate. He was such a little peanut, strapped closely to me in the baby carrier. Seeing the little hat and certificate reminds me of the first time we became parents and how our lives were changed forever.
Shadow boxing memories is priceless. Not only does it mark a very special time in our lives, it creates a visual time capsule. I can think of countless things to shadowbox that would be thoughtful gift. Though in this case, I am gifting this to myself.
Here are some ideas of items for shadowbox framing:
First shoes or booties
First birthday bib
A special spoon and fork set
The outfit you brought them home in from the hospital or another special outfit
A favorite toy they no longer play with
Birth announcements
The tiny hospital bracelet
Hats and/or mittens
Handmade items like sweaters, booties, hats, bonnets, a section of a blanket
Hand and foot prints
A lock of hair from their first haircut
Items from their first vacation (shells, pinecones, coasters, stones, dried flowers or leaves)

Framing Children's Art
The first time you look at a piece of art your child creates, you glow with enthusiasm. Their tiny hands grasped that paint brush or marker and made contact with the paper. Genius! Or maybe it's a finger painting that left them covered in paint from head to toe, some of it made the paper too! Throwing their hands around wildly at the paper, making some intricate design that has us beaming with pride. An artist is born! Framing your child's art work is a great gift for any relative, and an especially great gift for Mom on Mother's Day.
When our children get older and are abler to express themselves through art, we continue to be ecstatic with delight. The first time they draw a family portrait or a picture of their house, warms us up. Then they can write little notes and descriptions along with their art. The first time they write I Love You, is something worth holding onto. As our children become even older their art represents a part of them even more than before. We no longer have to guess what they are showing us, their art begins to serve as a reminder to their innocence and bright ideas. Keep those feelings forever!
With so many framing and mating ideas there are endless possibilities to make your child's artwork pop and sizzle. Try a bright color to go along with their image or a simple black frame to draw your attention inward. Earning some bonus points for thoughtfulness is inevitable with this gift!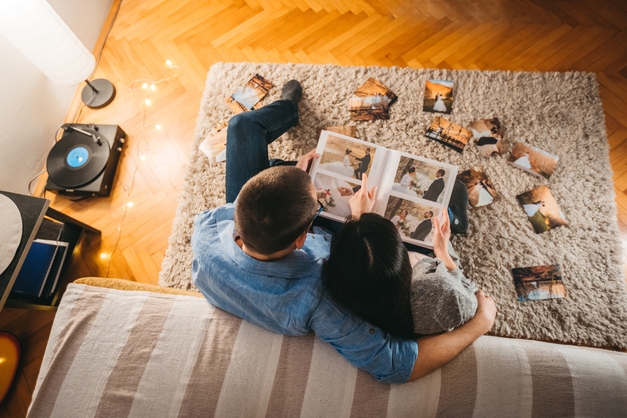 Framed Wedding Memories
Holding our breath, waiting to exhale, we peer down the aisle hoping for a glance at our soon to be spouse. The night is full of high spirits and the warmth from our friends and family charge the atmosphere. Your wedding day is special from start to finish and there are so many ways to remember this day. Here are a few that make great gifts for yourself or someone you love.
Frame your professional wedding pictures, maybe take it a step further and have it printed on our luxurious pearl luminescent photo paper, which provides an exceptional depth of color, making your favorite photograph unique.
Create an exquisite canvas print, sizes are limitless. You can also create several canvas prints to create a visually appealing wall display.
Shadowbox your invitations, flowers, veil, dress, tie, cuff links, shoes, or programs. Maybe you want something a bit smaller, think of a few flowers from your bouquet and your spouse's boutonniere. If you haven't saved your flowers there is no reason you can't have a florist recreate what you need and provide you with simple drying techniques.
Mother's Day is quickly approaching. If your mom is anything like mine, it's not easy to get a professional picture of her. Take this opportunity to frame a picture of the two of you, maybe consider attaching a little note to the back of the frame, letting her know how much she means to you.
Frame Photos That Mom Will Love!
Ready to frame that perfect Mother's Day gift idea? Contact The Frame Room today and let us help you frame those memories that mom will never forget!