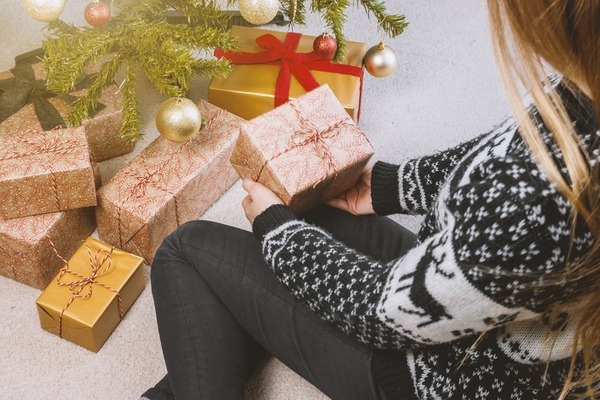 You've been agonizing over what to get everyone in your life this holiday season. Of course, you want to surprise and delight them, but you also want to get them something they love. And it's often difficult to find a gift that people love that they don't already have or wouldn't buy themselves.
Finding the right gift doesn't have to be stressful. You can find the best holiday gifts for everyone on your list from this holiday gift guide. When they unwrap the paper, they'll be thrilled to see what you bought them.
No matter what their interests are, you can find an unforgettable gift for everyone you love. Get a jump on your holiday shopping right now by reading our helpful guide!
Custom Framing as a Gift
Know someone with a lot of art, prints, or photos they have yet to put on their walls? Here is where custom framing can come in handy. Give them frames that will perfectly fit everything they've been meaning to hang for a while now.
This is also the perfect gift for anyone who's moving and looking to decorate their home. With a variety of frame finishes, you're able to find the frame that perfectly matches any home decor.
Custom framing is also perfect for anyone who's recently graduated. Give the gift of certificate and diploma framing so they can show off all of their greatest accomplishments.
If you're looking for a gift that can benefit everyone, custom framing is the perfect option. It's personal and unforgettable and a gift that people are sure to use. Any home and any person will love receiving custom frames this holiday season.
Upload, Print & Frame on TFRs Online Framing Studio
The Frame Room makes it easy to print out any photos or art online. You can upload your desired print or art right on the website, and we'll print it out in amazing quality, place it in a custom frame and ship it to you. The process is simple and stress-free, just like the rest of the holiday season should be.
This easy online process is the perfect gift for anyone who likes the DIY process and may want to choose the pictures they print on their own. It's also great for artists who may be looking to make framed prints of their work. They'll love seeing their artwork printed and ready to be displayed in their home or elsewhere.
This simple process is also great if you want to give framed artwork this holiday season. Instead of having them go through the process of framing, you can give them a beautiful finished work of art protected in a custom frame.
Frame a Jersey or Keepsake (Object Framing)
Object framing is a great way to give a personal gift this holiday season. Using shadowbox framing, you can protect and frame items that are too large or bulky for standard photo frames. It's great for keepsakes and memorabilia that you want to display and protect.
Jersey framing is the perfect gift for the sports lover in your life. Frame the jersey of their favorite player from their favorite team. Or, even better, frame a signed jersey for a gift.
You can also frame t-shirts from special moments like senior week, Greek life, or events. These are easy gifts that will allow the gift receiver to look back on special memories in their life.
With a shadowbox, you can also show off keepsakes like memorial flags, baseballs, footballs, or other special objects. Shadowbox framing is great for protecting and displaying larger objects.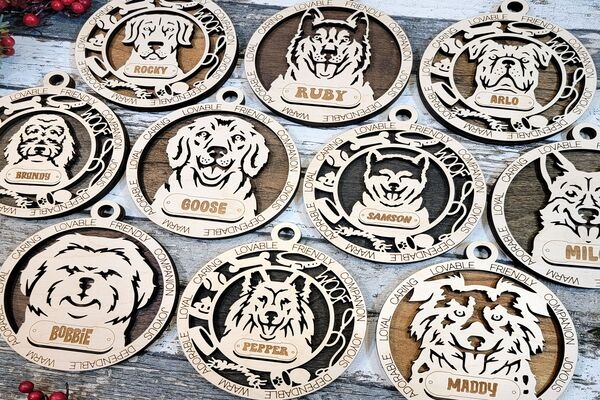 Customizable Laser Gift Ideas
A unique gift that anyone would love to receive is a custom laser-cut design. These gifts are fun and perfect for anyone who's looking to infuse a little bit of themselves into their home decor. Laser cut designs can show off someone's personality, likes, and interests.
For sports fans, try a laser cut of their favorite teams's logo or even an aerial view of the stadium. Music fans will love a laser cut portrait of their favorite artist.
But you can choose any laser cut designs when you opt for a custom project. Whether that's a unique artistic design or one that means something to them personally.
Laser cut designs are a gift they're sure not to get to receive from anyone else, so they will stand out amongst the other presents from the holiday season. And because it's so unique, they won't be able to wait to display it in their home.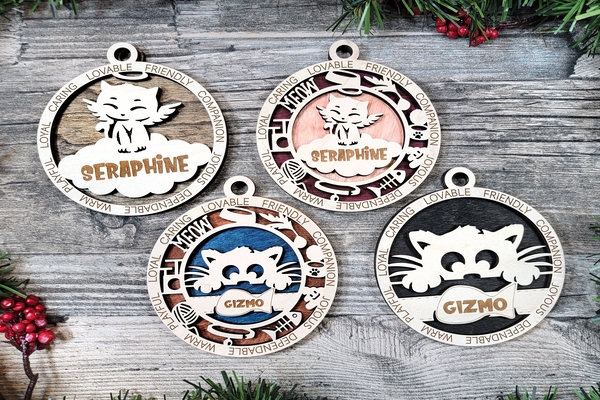 Laser Printed Cat & Dog Ornaments
Christmas ornaments never go out of style. Whether you give one to yourself, or one for a friend, The Frame Room prints customized 3D renderings of fond 4-legged memories that will fit on any tree or holiday decoration.
All Customizable Products
The worst thing about receiving a bad gift is feeling like it could have been given to anyone. People want to feel special when given a gift and that should be the goal of anyone who's going to give gifts this holiday season.
So how can you ensure that the gift you give will stand out and also reflect the person you're giving the present to? By choosing a customizable product, of course. When you choose to go custom, there's no doubt that you bought the gift with that person in mind.
But many people often shy away from custom products because they can be too expensive. But it's often worth the extra money for a gift you can be sure that the person is going to love.
Luckily, not all custom products will break the bank. Many custom products are affordable without sacrificing quality. And because they're so versatile, you can find a custom product that's perfect for everyone on your list.
Photo Framing Services
The perfect gift for anyone who has tons of photos and should have them displayed. From the amateur photographer to the selfie taker, photo framing services are the ideal gift this holiday season.
At The Frame Room, there are a couple of ways to go about photo framing services. You can mail in a photo to have the exact original photo custom framed to your specification. This is great for art or portraits that someone may want to display in their home.
You can also have photos from Instagram framed. So if there are photos they've uploaded and absolutely love, why not print and physical copy? All you have to do is upload the photo on the website and choose the custom framing options.
You can also have photos printed on canvas rather than on paper behind a glass frame. Get inspired by these framing ideas to choose an artistic holiday gift they are sure to love.
Custom Wrapping Paper
Why stop at a custom gift when the wrapping can be custom as well? Custom wrapping paper is another way to make the holidays more personal for everyone involved. You can upload your own photo and have it printed on wrapping paper to use throughout the holiday season.
Upload old photos of each receiver and wrap their gifts in only that paper. It's a fun way to make the holidays feel more special. If you're giving a gift to an artist, consider using one of their images. They'll love to see something they've made in a new and unique medium.
This can also be a fun way to give gifts from Santa, elves, or other holiday characters. They can have their own wrapping that is customized and different from the gifts the family gives each other.
Custom wrapping paper isn't only great during the holiday season. It's a fun option for birthdays, weddings, baby showers, and wedding showers as well. You can even gift custom wrapping to someone who loves gift giving.
Poster Framing
Movie lovers and concertgoers often love having posters of their favorite films and events. These keepsakes are a fun way to remember those happy memories. Many of them would love to receive tickets to their favorite artist or to a showing of a movie their favorite actor or actress is in.
Along with that, you can also frame a poster from their favorite movie or concert. Upload an image online and choose from a variety of poster sizes and paper finishes. You can also have your poster framed to give as a gift.
Show off their favorite photos in poster size or design a poster to be printed. You can also have your image printed on a large canvas in a poster-like size.
Laser Printing
Laser printing provides the most high-quality images and text, so it's perfect for anyone looking to have stunning art in their home. Try our laser printing services for crisp, clear images you can give as gifts.
You can upload an image to the website and have it printed on any paper you prefer or onto a canvas. You can choose multiple photos and have them printed as a set inside one frame.
Because laser printing is known for its high-quality results, it's a great way to have photographs printed and look professional. These will come out as if they were printed right in the photo studio, but you'll be able to do it in the comfort of your own home.
You'll also be able to choose the frame the photos come in so it can be perfectly customized to the gift receiver's home decor. Laser printing would also be a great way to have someone's graphic or bold art printed and framed. The possibilities are endless for holiday gifts this season.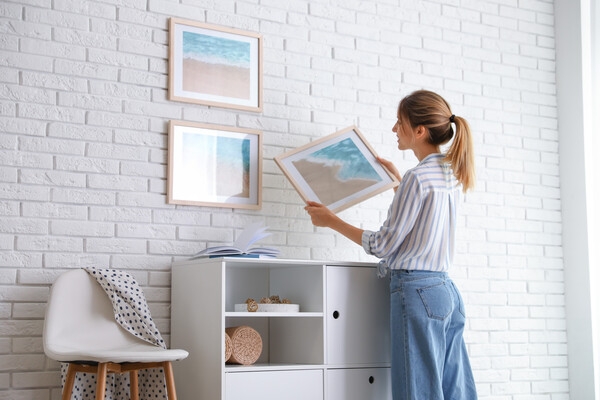 Printing Services
You may not choose to give printing services themselves as a holiday gift this year. But you can certainly use them to create the gifts you plan to give. Print photos, canvases, posters, and more to create customized gifts for anyone on your list.
However, for some of your friends and family, printing services might be the perfect gift. Printing services can be great for someone looking to decorate their home and wants to print custom images and art. I can be great for photo lovers who want to print out their favorite images and display them.
Printing services are also great for business owners or artists who may need to print things often. Artists may need to print their work to sell, and business owners often have a lot of paperwork and forms. Printing services can be a unique gift that can be very helpful and thoughtful.
Gift Cards
Not only can you give printing services as the gifts themselves, but you can also give gift cards for the printing services. Gift cards are a typical holiday, but many choose to give them to stores and restaurants rather than services and experiences.
With gift cards, the receiver can choose which printing services and which items they want to be printed. They can also save it for later if they have an upcoming project they want to be printed.
Gift cards aren't only a great option for the holidays, but they also make great gifts for housewarming parties, weddings, and showers. The receiver can choose their favorite photos, art, and memories to display to start a new chapter of their lives.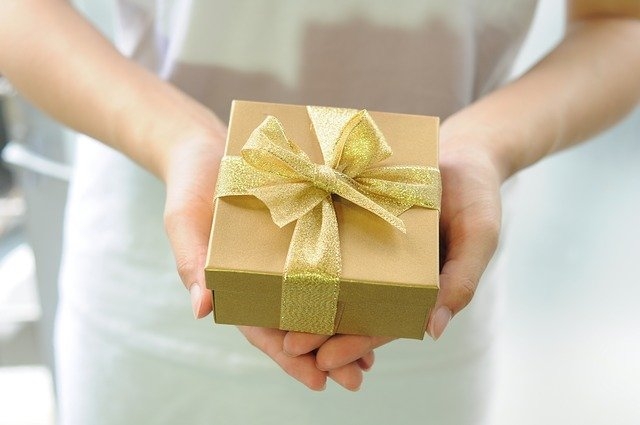 The Ultimate Holiday Gift Guide
With the holidays around the corner, it's time to start thinking about what gifts to get the people you love. And there's no reason why checking things off your list can't be one of the easiest tasks of the season.
With this holiday gift guide, you can have everyone or almost everyone crossed off your list in an instant. And you can give them a gift they can't wait to display.
Save and show off your memories stylishly with The Frame Room. From art to family photos, it'll look best in a custom frame. Browse all of the frames we have available. Have questions about custom framing? Contact us today, and we'll answer all of your questions/