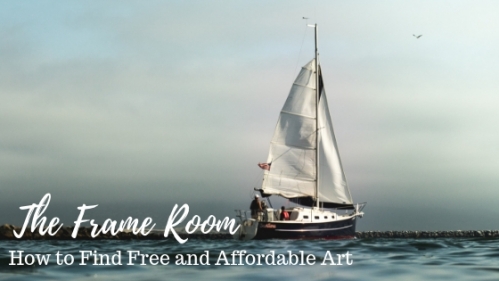 The best things in life are free! Today we are going to share some secrets just in time for the holidays! Did you know there are thousands of free high-resolution images available for download? With thousands of stock photos and images online there is sure to be something to pique your interest. The Frame Room can print any digital image in-house and frame them for one-stop gift-giving. Consider printing on a host of interesting papers such as metallic or pearl. Better yet, add more pop with a printed canvas! 
Some think adding art to our home or office is expensive or simply daunting and are clueless where to start. Gifting art to someone else can feel even more terrifying, but it doesn't have to. I'm here to ease those worries! Here are some great ideas to get those creative juices flowing and stay on a budget. 

The Library of Congress has millions of digital images that are free to use and reuse. This massive resource of prints and vintage maps are available to search through with criteria you provide. Every time I start a search, I get a little carried away with the hunt. Posted above are a few of my favorites I found just recently. Something important to note, not all of the images are free, some are protected under copywrite laws. You should scroll to the bottom of each image and review the Rights and Access area to be sure.  
We have curated over 2000 prints we will soon be adding to our website to choose from, but feel free to reach out to us if you find one you like and it's likely we've already processed it and have it ready for printing! 
Looking at the images above, the top right is a map of the Battle of Gettysburg. My father lives in Gettysburg and is a history buff. This would be a great holiday gift for him or any history enthusiast. I'm sure I will be subjected to a long narration about the battle when he receives it, but it will be worth it. In the search area, I typed in Battle of Gettysburg and the changed the search criteria to Maps. This weeds out other materials that aren't relevant. I am nearly positive that all the vintage maps on the Library of Congress site are free and clear, so happy searching! Printing large? We will always check the pixel quality of the image to ensure you are getting the clearest resolution for your finished project. 
The above middle image is a strange little piece called Musique. I have a musician friend and thought I would type in music in the search area and filter by Photos, Prints, Drawings to see if I could find something unique to gift him. I succeeded, this is definitely a little strange. I checked the Rights and Access area to find the image is free to use. I think I'll print this as a small accent piece, framed in a simple bamboo frame and small natural-colored matte.   
Finally, the above-left image is a photograph taken by John Margolies of Ocean City, Maryland. With so many friends in love with this shore side town, I thought I might find some interesting vintage art. This time I wanted more color, something that pops and sparks conversation. Luckily all artwork by John Margolies is free and clear and he has some really interesting shots. What an awesome gift this would make for anyone. I think I'll put this on an 8x10 canvas and gift it to my friend who has a condo in the area.  
Send us the link to the picture you find. We can make sure it's free and clear if you aren't sure. We can also collect the digital image directly from the link you send us. Less hassle for you!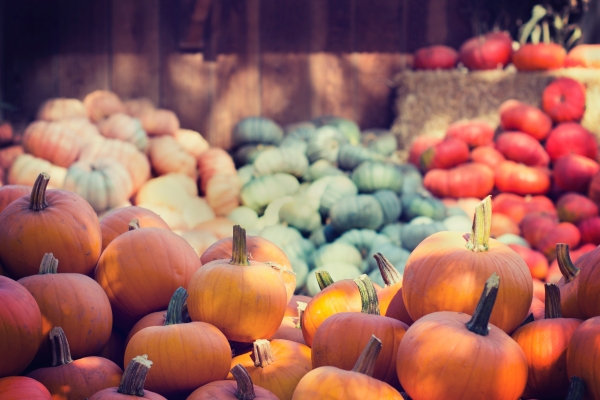 The banner image with The Frame Room title overlay at the top of this blog is from one of my favorite websites to pull free images from. Also directly above is another example of something I found with a holiday feel, in case you like to switch up your artwork according to the season.  
Let me quickly define what I mean by "FREE" since I use that term a lot. The images I am recommending come from websites that offer digital images completely free from cost and copywriting protection. They can be used for personal or commercial use. That means you can comfortably put these images in your office, stores, and places of business without worrying that you are infringing on the rights of the artist. While I do recommend always checking the website to be certain, the sites mentioned below are free at the time I wrote this blog.  
Here are some of my favorite sites to download free images and a sample from each site. Remember, we have framing tools online so you can test out your frame before you buy. OR come to visit us where we have in stock floor models to play around with and find the perfect frame and matte.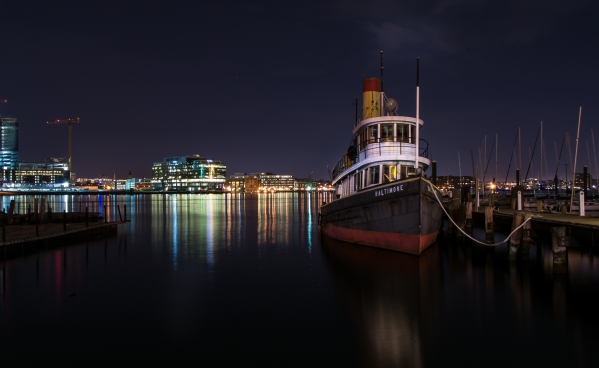 How amazing is this image of Baltimore, Maryland? The lights hit the harbor making this clear and crisp image something everyone will want to frame or stretch into a canvas! Personally, I think this image would be perfect if it were printed on our majestic metallic photo paper, giving it a royal sheen and glow. I simply typed Baltimore in the search criteria and this is one of the top images that came up. In my findings, there aren't too many free images of Baltimore out there, so this one is truly a hidden treasure. Contact us to print and frame it today!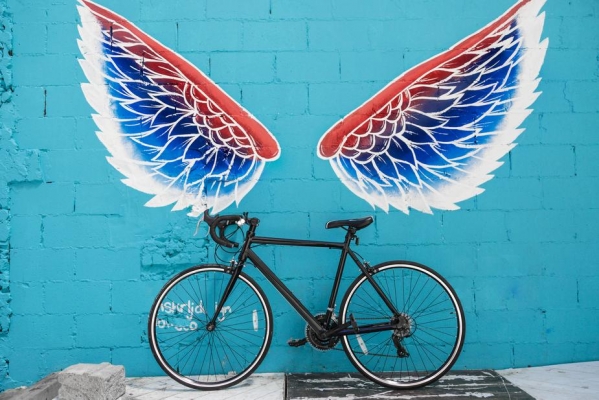 Burst is sponsored by Spotify and has a few hundred images. It probably isn't the most populated site, however, I find there are rarely images on Burst that are duplicated from other sites. So you are more out to find one of a kind artwork here. I was thinking of a friend who proudly bikes to work every day, so I typed in Bicycle as the search criteria. This colorful and vibrant print would make a pretty awesome canvas. 

By far one of the largest online free libraries for images I found is Pixabay. The art on this page spans from photographs to manipulated sci-fi artwork and even some ink sketches. To give you an idea, I typed in Octopus as my search criteria and the following images came up. You can sort by photos, vector images, or illustrations to help narrow your results. I love the idea of a few black and white images printed on a small canvas or in an ornate frame that trail up my stairwell, add flare above a doorway, or zing to a small space. Try these on our matte or metallic canvas for a vibrant and colorful piece!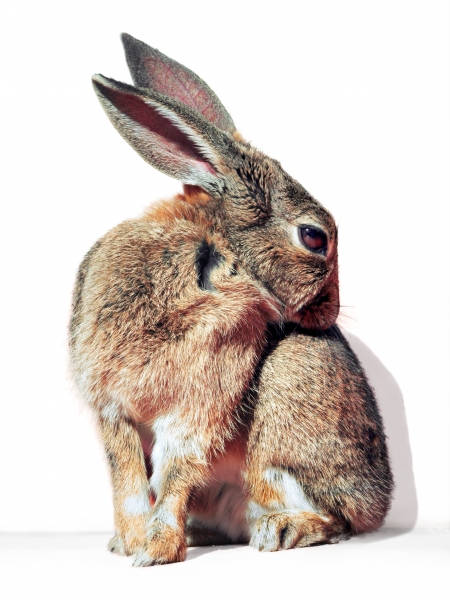 Pexels is a widely used site for free stock photos. While I often find duplicates on Pixabay there are also one of a kind images to peruse through. If you don't find something on one of the other sites, this is certainly another site worth searching. Currently, I am redoing my three-year-old daughter's bedroom and she loves woodland creatures. By typing in different animals and aiming for white or almost white backgrounds, I am able to find quite a few images. I think a mosaic with several images will really add something special to her room. I'm certain she will love the animals and probably give each of them a fitting name. Above is a rabbit I found on Pexels. With a few quick searches, I was able to find deer, squirrel, chipmunks, and several kinds of birds. Make a fun triptych, diptych, or gallery wall of the images you find.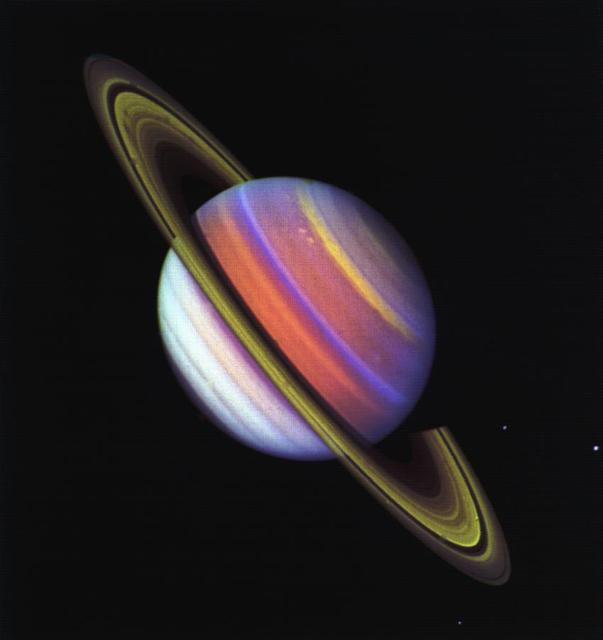 NASA - Need I Say More?
Just recently NASA has released thousands of free images to the public for download. Anyone with an appreciation for science or enjoys the pure beauty of outer space would appreciate these visuals. I searched for Saturn and found this rainbow image that I can hardly believe is real. For some absolutely stunning images try to search by the word Galaxy, Milky Way, or Black Hole. If you like vintage-inspired photographs try typing in a year from a few decades ago. You will be dazzled with images from a specific time. Try your birth year! When I typed in mine I received images of old posters, news releases, black and white photography, and views of space when we were still just scratching the surface. We all have a little geek in us, explore that side a little more with free images from NASA!
With so many options to choose from it might be overwhelming. Trying to figure out the best keyword to search can be challenging. Here are some ideas to consider when narrowing down the topic of your search along with some ideas: 
Hobbies: cross-stitch, photography, cooking, food, painting, drawing, writing, antiques, woodworking, books, writing 

Activities/Sports: type of sport, team names, mascots, boating, fishing, yogaInterests: Street art, art, music, music genre, concert, reading, books, fashion, makeup, bird watching, vintage art, travel, and food prints 

Locations: States, Cities, geographical landscapes, vintage maps 
One of a kind: Have someone with an interesting palate for art? Typing in the word weird, colorful, unusual, strange, interesting, different, odd. Using the keyword weird I found a cow wearing roller skates!  

Holiday Themed: Name of the holiday, items common with the holiday, holiday sayings 

Personal Connections: Church, religion, politics, points of view, historical moments and locations, persons of interest 

For the kids: superheroes, animals, outer space, safari, underwater, video game characters, TV characters, toys, vintage toys, flowers, dinosaurs, trucks, storybook creatures 
I think I've given you a few things to consider. Feeling a little uncertain? Don't worry, The Frame Room has your back! Message us on Facebook, Instagram, Twitter, LinkedIn, or our website and we'll help you decide. Also look for free images on social media coming soon. The image if free, you just cover the cost of the project. Pick up at our store in Fells Point, Baltimore, Maryland or we can ship it directly to you.  
The holidays are going to be here before you know it! Don't get behind on your holiday shopping. Give a gift that starts a conversation and wows your audience. Prep your own home or office for the added foot traffic the holidays are sure to bring. Fill those empty walls with art from the heart. Hope to hear from you soon!