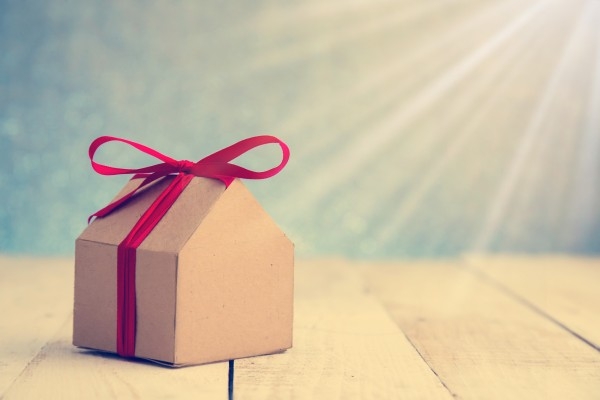 Moving is one of the most stressful life events that people will endure. Between scheduling, packing, and heavy lifting, many dread moving day.
However, moving is exciting as it offers a fresh start. One of the best ways to celebrate a new home is with a housewarming party! Gathering friends and family to make a new house feel like a home can make instant memories.
Though these parties are fun, if you've been invited to one, you'll need to come up with unique house warming presents. This can be a challenge, as you'll want to choose something thoughtful and personal.
If you're struggling to come up with gift ideas, be sure to keep reading for gifts you'll have a hard time giving away!
Framed Photos
Gifting picture frames is a great way to help new homeowners create visual interest on their bare walls.
Not only are photos great for capturing memories, but they also act as a great decor option. Framed pictures are perfect for gallery walls, which are an easy way to add personality and character to a home.
You aren't only limited to standard-sized pictures, as there are frames with different slots for multiple photos. This is an easy way to combine various memories.
Whether you gift custom artwork depicting their happy memories or a beautiful picture frame with a photo of their family, giving decor to hang can help homeowners look back on these pictures with fondness.
Shadowbox
You can even make them a custom shadowbox frame with moments that are special to the homeowner.
Whether you frame seashells from their favorite beach or gift them a framed jersey of their favorite sports team, the options are endless.
This is also a great way to honor those who have served in the military, as you can frame their patches and medals. However, with this option, you'd only be able to gift them the frame as you likely won't have access to their belongings.
Homeowners will love these gifts, as they act as great conversation starters when guests come to visit.
Custom Sign
Similarly, you can opt to get a wall hanging of the family name to serve as a family keepsake. This helps to symbolize the unity of the family living in their new home.
With so many styles and aesthetics to choose from, there's a perfect option for every family. From sleek and modern iron signs to a cozy, country feeling floral choice, your house warming party gift will be enough to make any family smile.
You can also find beautiful custom prints online and have them framed to add a more complete, sleek touch.
Home Artwork
If you're looking for a great way to commemorate someone's move, a custom wood engraving or painting of their new home is a wonderful way to celebrate a move.
Whether you want a framed watercolor portrait commemorating the date you moved in or an engraved, rustic-chic wallhanging with an engraved photo of the home, emphasizing the new abode is a great gift.
Their Original Art
When coming up with gifts, a great way to highlight the recipient is by framing their art or photographs. Not only will this showcase their talent in their new home, but it also is a great gift!
You can ask their family for assistance in getting access to their artwork or photographs. Then, you can order prints and frames for the work. Just be sure to understand the different photo sizes and what they are best for.
Whether you get a print of their artwork on paper or canvas, they'll cherish the thought you place into this gift idea.
Cutting Board
Not only are cutting boards a practical gift, as they come in handy daily, but you can also have them personalized. This gift won't end up collecting dust, as a cutting board is always necessary.
This gift has various customization options to fit the needs of the recipient. Whether you have it engraved with the family name, a photo of their new home, or cut in the shape of their home state, this gift is always a hit.
House Numbers
While many assume that housewarming gifts have to be for the interior, you can also give gifts to decorate the exterior of their new home.
This not only helps the homeowner make the home truly feel like theirs, but updated home numbers offer a unique gift idea. Plus, home numbers can help boost the curb appeal of a home, making it more attractive.
With different materials and styles to choose from, selecting the option that fits the homeowner's aesthetic is vital.
Ornaments
Even if Christmas is a few months away, gifting Christmas tree ornaments is a great way to capture the memories of moving into a new home.
Whether you get a bauble with a photo or art of their home, or a miniature house engraved with the date they moved in, these sentimental gifts can help families celebrate their new home for years to come.
However, some may even opt to hang these ornaments year-round as a way to commemorate their home. You can even place these ornaments in a custom shadowbox and to act as a regular decor fixture.
House Warming Presents To Celebrate A Fresh Start
Finding unique and sentimental gift ideas doesn't have to be nerve-wracking! A house warming party is a great way to wind down after enduring the stress of moving, and giving the perfect gift can make the occasion all the more special.
Skip the standard wine and candle combo in favor of a personalized gift that will stand the test of time. From artwork to memories, your gift recipient will cherish the sentimentality for years to come.
If you're in need of personalized house warming presents, be sure to contact us for help getting your photo needs taken care of.