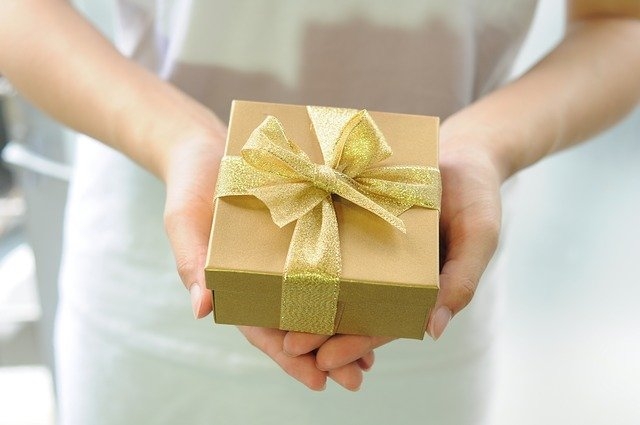 When your clients have sealed the deal on their dream home, how do you commemorate the moment? Rather than handing them another tote bag or koozie with your company's logo on it, choose a classier gift.
Celebrating your clients will make them happy, and it might just earn you some referrals or repeat business down the road, too.
Read on to learn about 8 closing gift ideas for realtors to give to clients!
1. Let Clients Coast into Home Ownership with Coasters
If your clients own antiques or modern wooden furniture, they'll want to keep their family heirlooms and investments safe. Water spots from drinks and plants can cause irreversible damage in a hurry. Fortunately, you can remedy this problem for them in style!
Custom coasters are a useful and stylish way for a real estate agent to say thanks. To upgrade the gift, choose engraved coasters bearing the family name or date they took possession of their home. Add a handwritten note, wrap them up, and you're all set!
2. Give the Gift of Custom Frames
When you're looking for custom gifts, custom frames are a practical and memorable choice. This gift gets better when you frame a moment related to their life-changing home purchase, too. For instance, what if you framed a photo of your clients with the key to their new home?
Or you can grab a screenshot of a social media post, complete with likes and well wishes, and frame it in a black metal frame. This will be the ideal accent piece in a new den or bedroom!
3. Help Your Clients Feel Handy
New homeowners might not know the first thing about cleaning gutters or replacing furnace filters. Equip new homeowners with the literal tools to be successful! You can offer a drill, prepackaged tool kit, or handyman guide.
Go a step further and provide a list of contact info for your favorite plumber, HVAC servicer, and roofer. A good real estate agent should have these names ready. And your clients will appreciate that you've vetted them and recommended their services!
4. Closing Gift Ideas Include a Wine Subscription
If you have a little more room in your budget, you can purchase a wine subscription for your clients. This is a fun way to encourage a couple that's purchased their first home to enjoy a remodeled kitchen or delightful back patio. And best of all, it's a gift that will help remind them of your help every month.
Choose a six-month subscription that provides a bottle or two of white and red wines each month. You can give them their subscription card attached to a set of wine glasses. Go for tumblers so they can enjoy a splash of wine on their new deck or patio.
5. Games Are a Great Gift
Did your client make their move during the snowy winter months? Give them the gift of a trendy trivia or board game. What better way to spend a winter day than playing games with the family!
Do some sleuthing during the sales process before you move on this gift or any other. After all, if your clients would prefer a movie night to a game night, this one might not be the best choice. But if they wanted a family room large enough to accommodate a board game marathon, go for it!
6. Celebrate a Home Closing with Charcuterie
Charcuterie is a party-pleaser, and it could be a client-pleaser, too! Your clients will love inaugurating their new space with an olivewood charcuterie board. And that board will be even more appealing if you pair it with the perfect blend of savory and sweet treats.
Go with an assortment of marinated olives, cured meats, crackers, and some hard and soft cheeses. Throw in some chocolate-covered almonds and sweet jam, too.
You can package the food separately from the board so your clients can assemble it when ready. This will keep everything fresher, as well. But if you know your clients will be tired from lifting moving boxes, go ahead and give them one that's ready to devour.
7. Flowers Are the Fragrant Choice
You never can go wrong with flowers for just about any occasion. A home closing is no different. A stunning bouquet and personalized note are an easy way to show that you care.
Listen carefully to determine your client's favorite colors during the home visit process. Or find a bouquet that matches their existing living room set or kitchen walls. A burst of color and fragrance will keep them smiling in the early days of homeownership.
8. Offer Gift Certificates to Local Restaurants
If your clients are from out of town, a gift certificate to a local restaurant or two can make great gift ideas. Even locals who have relocated will appreciate a free meal at a tasty establishment. But how much should you spend?
Consider if your clients are a family, couple, or single person to determine how much to give. You could opt for a certificate that covers a multi-course meal and tip at a fancy steakhouse. Or choose a less expensive establishment, but still choose an amount that would cover a meal for each member of the family.
Find Original Gift Ideas
When it comes to closing gift ideas, you don't have to be extravagant to be thoughtful. Personalized coasters and flowers are classic choices that will delight any new homeowner. Or go with food and wine to provide an instant party.
Ready to celebrate a home closing? Contact us and we can help!