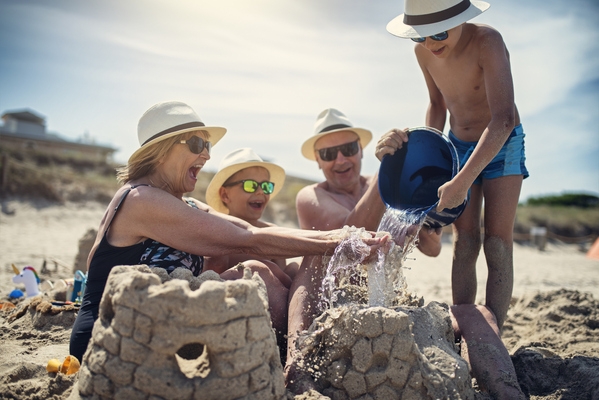 Did you know that 40% of families plan at least one vacation per year? Vacations give us a much-needed break from our daily routines and allow us to share new experiences with our loved ones.
Unfortunately, family vacations don't last forever, but our photographs and memories can!
Do you have old photos from your family's adventures that need to be printed and framed? Free your photos from the camera roll. Don't get frustrated messing with photo frames.
Check out these five creative ways to frame photos and see more of the memories you love!
1. Printed Canvas of Landscapes
Ah, the fresh breeze, new surroundings, tasty food, and laughing kids. There are so many things to love about family vacations. Couldn't you look out at that horizon forever?
You can when you bring your vacation views home by printing the landscapes from your travels on canvas. No framing is required, but we offer gorgeous framing options too!
Canvas landscapes are a classy, subtle way to showcase your vacation memories. To ensure you have the perfect fit, our website even lets you view an example of your printed landscape against your wall color and home décor!
2. Family Photos at the Beach
Many of our most cherished memories are made at the beach. Watching Baby build her first sandcastle, racing your brother down the coast, and burying your grandpa in the sand are some of the best experiences in life.
Today, nearly everyone and their dog owns a smartphone with a camera. Our cameras and the hunt for perfect shots can sometimes distract us from the moment, but at the same time, cameras are a blessing for capturing rare memories like beach vacations.
Keep those happy beachy memories fresh in your mind by framing your favorite family photos! Great vacations only happen a few times in our lives, but the photographs will last us forever!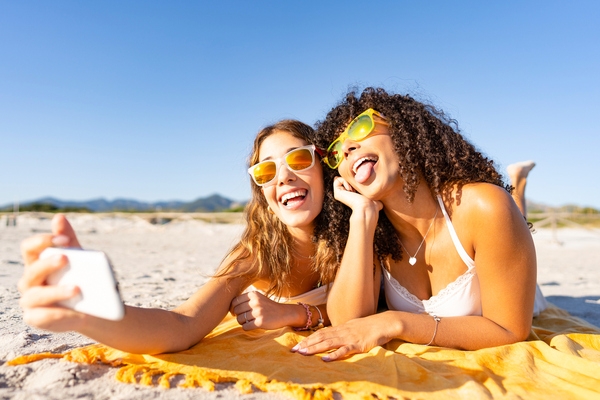 3. Custom Framed Insta-Moments
When you snap a really good photo, the first thing you do may be to share it on social media. Do you wish you could revisit those memories more often? Now, you can joyfully display all of your favorite Instagram-able moments in your home!
Our custom frames are inspired by your favorite social media feeds. Houseguests will certainly compliment your photo framing ideas. The border adds a cute and creative touch!
Instagram-able printed photos look amazing lined up and down a hallway or displayed on shelves. These frames will make you want to go on even more family vacations. The more framed photos you place together, the better the arrangement will look!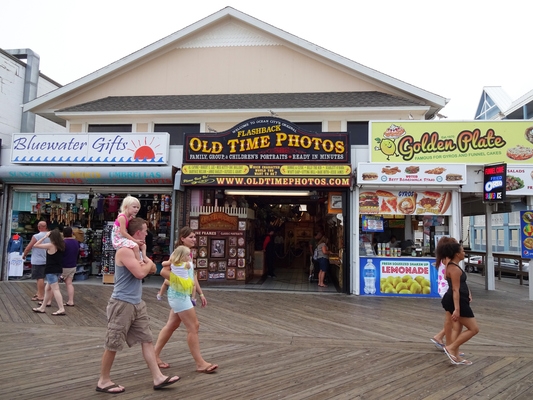 4. Frame Original Art
If you like antique shopping or visiting thrift stores on your vacations, consider picking up a one-of-a-kind art piece! Many residents donate beachy, mountainous, or city artwork to antique or charity shops. They're a perfect place to pick up souvenirs!
If your family is creative, you can even paint your own original art. Making art helps us process experiences and preserve memories. When you make your own art, you can combine all of the best parts of vacation and embrace your free time.
For a fun activity, ask children to paint the landscape or their favorite part of the trip on a canvas or sheet of watercolor paper. Adults can join in on the fun too! When it's all done, set the artwork with a custom frame!
5. Frame Photos of Multiple Vacation Memories
After a great family vacation, the hotel view, a delicious dinner, gorgeous views, your family's smiles, and more may make up your camera roll.
Sometimes one photo just isn't enough to capture the whole vibe of your vacation. Don't let your photos go unseen! Why settle when you can choose family photo framing with multiple windows?
Add a mixture of portraits, landscape shots, and funky photos to your multi-frame prints. With multiple framed memories, you'll be able to capture the broad experience of your family vacation. Multiple frames are perfect for travels abroad, where a single photo won't give a fascinating culture the recognition it deserves.
Tips for Displaying Framed Photos
After having your family vacation photos professionally framed, you'll want to display them in the best way possible. Here are a few framed family photo ideas to help you find the perfect place in your home.
Display on a Shelf
Mix and match your photos on bookshelves or mantlepieces. To highlight your trip, arrange trinkets like seashells, snow globes, or pinecones around your framed photos. You can also add string lights, world maps, or books to enhance the display.
Arrange Around the Map
Speaking of maps, pin a map to the wall to showcase your worldly travels. Hang your favorite family photos around the map, then use push pins or colored yarn to mark where each photo was taken!
Hang in a Hallway Gallery
One of the most classic ways to display family vacation photos is in a hallway or stairway gallery. As you move past the photos on the wall, you can relive the best moments of your vacation!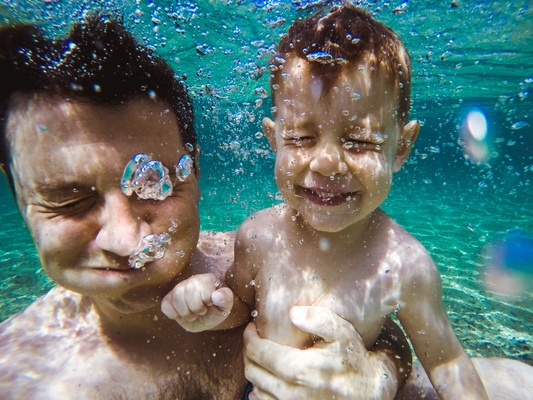 Live in the Moment
When you choose custom framing options online, you give yourself more time to enjoy your family vacations. Sit back, relax, and live in the moment! When you get home, your favorite memories will always be there to greet you at the door.
The Frame Room is happy to help you honor the cherished vacation memories that make our lives fun. We make it easy to upload and frame photos! Browse our wide selection of custom framing, canvas, and poster options!