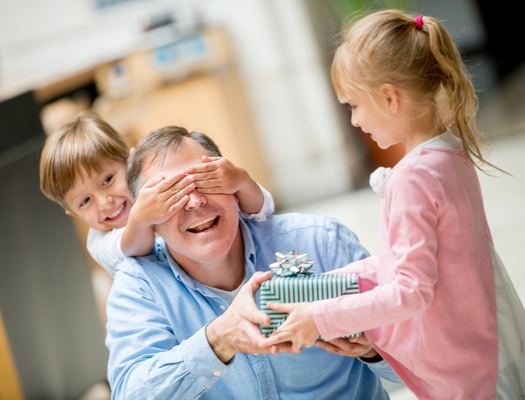 Did you know that people spent over $20 Billion on Father's day in recent years?
Your father's day gift ideas need to be unique, just like your dad. So keep reading to explore ideas that appeal to his creative senses and heart!
Are you looking for a vibrant and unique Father's Day gift this year? Whether your dad loves painting, sculpting, or just enjoys spending time in his workshop, we've got something perfect for him. So take a look and put a smile on your dad's face with these father's day gift ideas!
Framing Father's Day Photos
A framed photo is a classic fathers day gift that can be personalized with a picture of your dad and you together. These can include:
Custom Framed Pictures
Custom framed pictures make a great Father's Day gift idea for the artistic dad because they are unique and personal. A custom frame can be made to fit any picture, and the frame can be inscribed with a special message or quote. Custom frames also allow you to choose the type of wood, finish, and matting that will best complement the picture.
And because they are handcrafted, custom frames are built to last. So if you're looking for a Father's Day gift that is both practical and personal, consider a custom framed picture.
Shadowbox Framing for Mementoes
There are many reasons why shadowbox framing makes a great Father's Day gift idea for the artistic dad or a veteran. Shadowboxes help preserve and protect essential keepsakes, such as medals, photographs, small sculptures, and other memorabilia. They also provide a way to display these items creatively and stylishly.
Dads who are veterans will appreciate the special meaning that shadowboxes hold. They will be sure to cherish any items that are placed inside them. In addition, shadowboxes make a great conversation starter, and they can be used to tell stories about a Veteran's experiences and accomplishments.
Fathers who are artists will also appreciate the creative potential of shadowboxes, as they can use them to create beautiful displays of their work. Whether used to showcase a treasured collection or to display a work of art, shadowboxes are a powerful way of saying how much you love and respect your dad and his accomplishments on Father's Day.
Canvas Pictures as Gifts
A canvas print is a perfect option for anyone looking for a Father's Day gift that is both unique and personal. Canvas prints allow you to turn any digital photo into a work of art. They come in a wide variety of sizes and styles to suit any taste. What's more, they are pretty inexpensive and easy to create.
Simply select your favorite photo of Dad, upload it to the canvas printing website, and choose your desired size and layout. And as easy as a few clicks, you'll have a one-of-a-kind gift that is sure to make dad smile.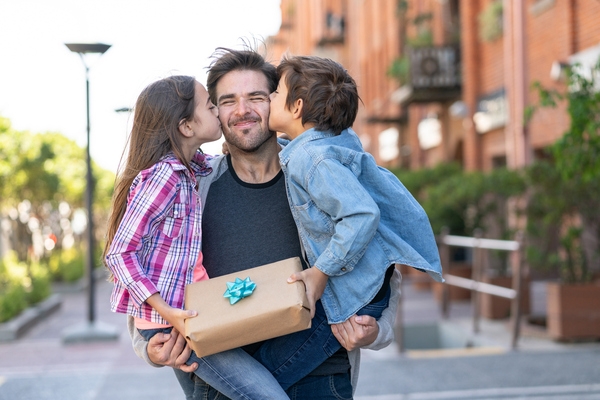 Unique Art Piece
If your dad has an eye for art, consider getting him a unique piece that he won't find in any other home. You can find a piece of art that reflects his interests or even have a custom piece made just for him.
Personalized Painting
A personalized painting is a perfect option. A portrait of Dad's favorite pet, or a landscape of his hometown, will be a cherished reminder of your thoughtfulness for years to come.
And with so many talented artists to choose from, it's easy to find the perfect style to match Dad's taste. So whether he prefers abstract expressionism or Renaissance-inspired realism, there's a personalized painting out there that he's sure to love.
3-D Printed Sculpture
Why not show your dad how much you appreciate him by giving him a 3-D printed sculpture this Father's Day? Unlike traditional gifts, a 3-D printed sculpture is something that is truly unique and will be a constant reminder of your love for him.
And because it is three-dimensional, it will also give him a tangible way to hold on to your memories together. So this Father's Day, give your dad the gift of love with a 3-D printed sculpture.
Customized Book
Get your dad a book that has been customized with his name and interests. This is a great way to show him how much you know about him and his interests. You can make these books yourself or have them made by a professional. There are many ways to self-publish, and the book doesn't have to be very long to be meaningful.
You can write out some of the adventures you and your dad have had. Or write about some of your favorite memories together. You can even share some of your favorite tips and tricks he has taught you over the years.
And to make it even easier to pull off and more meaningful for the artistic dad, add plenty of pictures! This book can be a great way to show your dad how much you appreciate him and everything he has done for you.
Creative Wall Art
You know your dad's tastes, so why not frame some of his favorite art in some amazing frames? Then, make his workspace come to life with art of your making.
Sure, you can purchase some great wall art, but it's not going to be as personal or as cool as something you make yourself. So get to work and show your dad how much you care about his passions!
Cards with a Twist
Is your dad the type who loves getting cards? Make his day by creating a card that is as unique as he is. You can put your spin on a classic card or get creative and make your own.
Combine this with a shadowbox or another frame and give his card lasting value. Then, after he's read it and enjoyed it, it can become wall art!
Looking for Unique Father's Day Gift Ideas?
So, when it comes to father's day gift ideas, think outside the box (or inside a frame) and go for something unique.
The Frameroom is the perfect place to find a unique Father's Day gift. We offer custom framing and art services that are perfect for any dad. Our team of experts can help you find the perfect gift for your dad. Whether it's a custom frame for his favorite painting or a piece of art that captures his hobbies.
Call us today at 443.602.7976 or visit our website to learn more about our services.