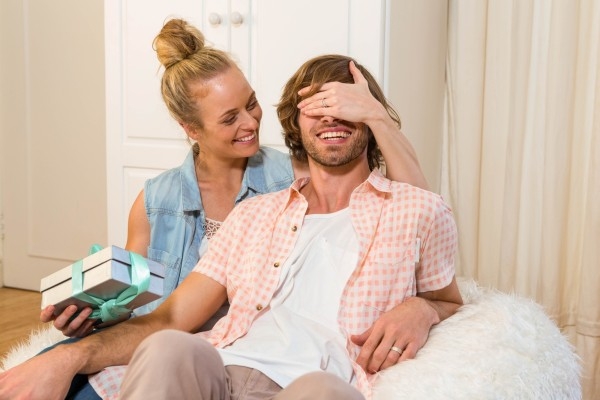 People in America spend almost $24 billion on Valentine's Day gifts each year! Most of this cash goes towards flowers, cards, and chocolate.
Break out of the Valentine's Day gift rut and buy something your Valentine will actually want to have. What better way to display your love than with a framed piece of artwork called a Heartstagram!
We walk you through how to create your own Heartstagram so you can wow your Valentine this year.
A History Of Valentine's Day Gifts
Valentine's Day has a long and interesting history. Although there are a few different versions, they all have something to do with romance.
In the third century of Rome, married men were not allowed to be soldiers. Finding this to be unjust, a priest named Valentine would perform marriage ceremonies in secret. When the emperor discovered what Valentine was doing, he had him executed.
Another way this holiday could have started has to do with birds. In Europe in the Middle Ages, February 14 was when many believed a bird's mating season began. This day was then marked by romance for all.
By the 18th century, people started celebrating this holiday in a more modern way. America caught on to the trend of sharing cards and tokens of love by the 1800s. Today, Valentine's Day remains as popular as ever.
The Best Pictures Are Right In Your Pocket!
Finding a thoughtful Valentine's Day gift can be stressful. One solution is creating a gift using your own pictures.
Chances are you take most of your pictures with your phone instead of a traditional camera. Besides being convenient, your phone has technology that can take stunning photographs. Today, it is hard to tell a photo taken with a cell phone from one taken with a traditional camera!
Nobody leaves home without their phones these days. Phones are also more compact than traditional cameras. Because of this, you can capture the perfect moment at exactly the right time.
Your phone is full of thousands of pictures. Why not make them into a cherished gift for your loved one! You can't go wrong with a personalized gift using a picture you took yourself.
What Is A Heartstagram?
If you want to give your sweetie the perfect Valentine's Day gift, consider giving them a Heartstagram. In basic terms, a Heartstagram is a picture from your phone that you have framed. A heart-shaped mat turns this from a framed picture to a Heartstagram.
A Heartstagram uses a special picture of your choosing. Find a picture that shows off your extraordinary love with this special gift that
How To Make A Heartstagram
Making a Heartstagram couldn't be easier! First, go through your phone and pick out a favorite picture of you and the one you love.
Although there are no rules when deciding on the image you want to frame, there are a few helpful tips. Pick a photograph that showcases your relationship together. Since the frame pinpoints a particular place on your photo, you'll want to use a close-up for the best results.
Once you have decided on a photo, upload it to a frame site like The Frame Room and get ready to choose your frame. An eleven-by-eleven-sized frame works best for a Heartstagram.
Get creative with the frame that you choose! A basic black frame will look classic with a black and white photograph.
Does your Valentine have a favorite color? Make your Heartstagram frame in the color for an extra sweet gift.
Does your Valentine favor a rustic look? Try a weathered wooden frame. This type of frame also makes colorful pictures pop.
For this project, you should make your picture five-by-five size. This will complement the frame size and the mat. Next, you will get a heart-shaped mat to go around your picture. This is the detail that brings your Heartstagram to life!
Once your Heartstagram is in, wrap it up in pretty paper, top it with a bow, and give it to your loved one on Valentine's Day!
Who Should Get A Heartstagram?
Valentine's Day Heartstagrams make excellent gifts for many people in your life. Making a Heartstagram for your spouse or significant other is a great way to show off your love.
This gift isn't only for romantic relationships. You can give Heartstagrams to your best friends, too!
Are you looking for the perfect gift for a grandparent? Gift them a Heartstagram! They will love to hang this framed gift of their grandchildren on their wall.
If you are looking for unique Valentine's gifts for him, try making a Heartstagram! Choose a picture of the two of you that capture a favorite memory together.
Where To Display A Heartstagram
Once you have given your Heartstagram to your love, they will want to display it for all to see. The most popular option is to hang your artwork on a wall in your house. Most frames come with a convenient hook to make this process easy.
The wall is not the only place to put your new artwork. Heartstagrams look great on shelves and mantels.
Because of their size, Heartstagrams can fit in smaller spaces. Try putting your Heartstagram on a bookshelf or a tucked-away corner of a room for a sweet surprise.
Make Your Valentine Feel Loved With A Special Gift - Starting at Only $55!
Valentine's Day gifts don't have to be boring and predictable. Show your Valentine how much you care for them with a personalized gift. They will appreciate how unique their new framed Heartstagram is!
Let The Frame Room help make your loved one their own Heartstagram this Valentine's Day. Contact us today to get in touch with our professionals who can help you make the perfect framed gift!