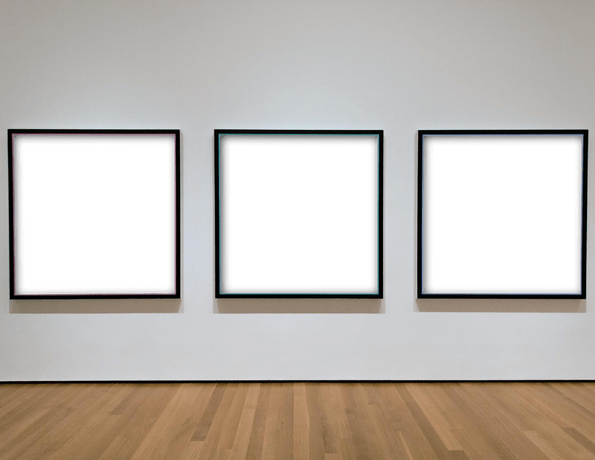 In 2021, 51% of art dealers surveyed reported an increase in sales. With all this art being sold, isn't it crucial that it's framed and displayed beautifully?
One mistake people make when hanging photos and fine art is choosing the wrong frame. You don't want your family photos or new artwork to be done an injustice by a frame that's the wrong size. Art is an essential part of our culture and homes, and we should treat it with respect.
Typically, photos and art are sold in standard photo sizes to allow buyers to easily find a frame. But there are still tips to use to find the best size frame to suit your photos and art.
This standard photo size guide will provide you with the tips and advice you need to pick a perfect frame.
Standard Photo Size Advice
There are some standard photo size tips to follow in order to pick the right frame for your image. The size of the frame you pick will depend firstly on the size of the image you are framing, and secondly if you want to add matting to give the image some white space.
If you want to add matting, don't worry about the final frame size too much as we can help you calculate this when you are designing your custom frame. All you need to work out is the size of the image you are framing.
Standard Photo Sizes
When considering a frame, you need to understand the different options of standard photo size frames. Typically photo prints and artwork will follow standard photo sizes. If your image doesn't fit into a standard photo size, don't worry as we design custom sizes to suit your frame needs, you can have any size you like.
These are the standard photo sizes:
4 x 6"
4 x 7"
4 x 12"
5 x 5"
5 x 7"
7 x 7"
8 x 8"
8 x 10"
8 x 12"
8.5 x 11"
9 x 12"
10 x 13"
10 x 20"
11 x 14"
11 x 17"
12 x 12"
12 x 16"
12 x 18"
12 x 36"
13 x 19"
14 x 18"
16 x 20"
18 x 24"
20 x 24"
20 x 28"
20 x 30"
22 x 28"
24 x 30"
24 x 36"
27 x 39"
27 x 40"
27 x 41"
Below, our frame design experts at The Frame Room are going to look into the most popular standard photo sizes. This way, you can understand how they are typically framed and pick up some tips on how to make your art look beautiful.
Frames for 4 x 6" Art
Standard photo print sizes are 4 x 6". It is popular as it is the default size for printing film photos and postcards. Although fewer people print film nowadays, it is still common to frame old family photos or print new images at this size.
If you want to add custom matting to your photo, depending on the size of the border you want you can choose a frame around 6 x 8" or 8 x 10".
Frames for 5 x 7" Art
When printing off photos for the home, another popular choice is 5 x 7". It is slightly bigger than the traditional 4 x 6" so it makes it great for hanging portraits. It's a great standard photo size to place art on tabletops around the house or to give as a gift to a loved one.
Custom matting is a great idea if you are looking to hang the image on the wall to give it some space. In this case, the frame could be an 8 x 10" or 11 x 14".
Frames for 8 x 10" Art
8 x 10" is another popular standard photo size as it's close to an A4 paper size. This size is perfect for group family portraits, holiday photos, landscape images, or fine art photos. They look great with or without matting.
You can arrange a group of 8 x 10" frames to hang a gallery wall instead of filling the space with one big piece of art. These work well as a family portrait or holiday wall gallery.
Frames for 8.5 x 11" Art
High School diplomas and certificates are the most popular items printed in the 8.5 x 11" size, which is the exact size of an A4 piece of paper. Diplomas and certificates look great with matting to frame the proud achievement. Because of this, you would want to go for a larger frame to display these prints.
Frames for 11 x 14" Art
Standard photo sizes for college diplomas and awards are 11" x 14", so it is slightly larger than High School diplomas. The best way to frame a college diploma is to use matting. This can be custom designed in your school colors.
You can use our frame and room simulator in order to see what your academic achievements will look like when framed and hung in your home.
Frames for 16 x 20" Art
16 x 20" photo sizes are a great choice for fine art or bigger photographs. This size will allow the piece of art to be highlighted. This standard photo size is better hung on the wall individually or as the centerpiece as part of a wall gallery.
Matting looks great on 16 x 20" photo sizes, but it works without too.
Frames for 20 x 30" Art
The biggest common photo size for fine art and photography is 20 x 30". This size allows beautiful pieces to fill a space and become the room's main talking point. These frames look good both with and without matting.
Frames for 24 x 36" Art
The most popular largest standard photo size is 24 x 36". It is the standard size for posters for movies, bands, or books. Framing a poster is a great way to fill a space on a wall, and it becomes the room's focal point.
For this larger frame, wide matting or any matting is not needed as the image speaks for itself.
Custom Framing for Standard Photo Sizes
We hope this standard photo size guide has helped you to understand more about the different standard photo sizes, allowing you to look at the size of your photographs or piece of art and consider which size frame would be suited for it.
Whether you chose to mat the art or not, our frame simulator can help you design that. You can choose the number of mats along with the color and view your custom designs in the room simulator.
Looking for beautiful custom frames to give your family photos, diplomas, or fine art pieces the justice and respect they deserve? Head over to our custom framing section or contact our team for help with your frame design.