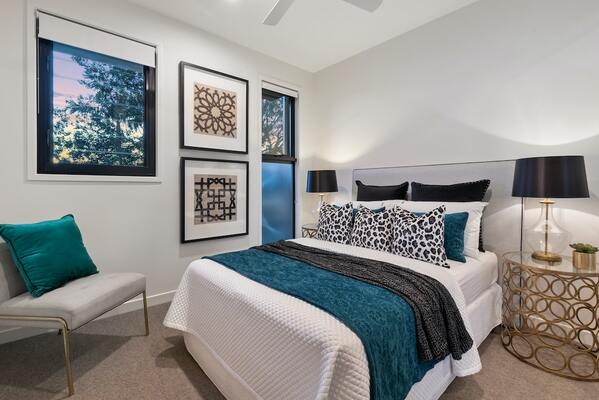 Did you know that 55 percent of homeowners last year started to renovate their homes? People care about having a comfortable and good-looking space that they and their guests can enjoy. Are you looking for a simple way to upgrade the décor in your home?
You should consider float mounting! Not only does this look intriguing and modern, but it can also add depth and dimension to your space. We'll take a closer look at what float mounting is and why you should consider it for your artwork in your home.
What is Float Mounting?
Float mounting involves mounting your artwork on a "platform" that is raised off the backing board. This gives the illusion that the artwork is floating within the frame. Top mounts and platform mounts are among the different types of mounts. With a top mount, artwork is mounted to the top of the platform, while with a platform mount, it sits within the platform.
Why Float Mounting Artwork is a Great Option
Float mounting is an ideal way to upgrade your décor for a number of different reasons. It can add depth and dimension to your artwork by creating the illusion that the artwork is floating. Art can appear as though it has more depth and is more three-dimensional, especially with pieces that have a lot of texture or depth.
Another reason is float mounting is a modern and stylish option for displaying your artwork. It's a perfect way to give your space an updated contemporary feel. This can be achieved if you opt for a sleek, minimalist frame to complement the floating effect.
Lastly, float mounting is a versatile option so you can work with a variety of different types of artwork. It can even be a viable option for items like posters or memorabilia that you want to show off in a more upscale way. Below, we listed a few more reasons why you might want to choose to float your art.
Material Options
While float mounting usually uses a traditional wooden frame, there are also other materials you can use to create a modern and unique look. Acrylic float frames or metal float frames can give your artwork a sleek feel, which is a good choice.
Customization
With float mounting, you have the option to customize the size and shape of the platform to fit your artwork perfectly. This can help highlight certain aspects of the piece and give it a unique and personalized look.
Protection
Float mounting can also be a good option to protect your artwork. By suspending the piece in the frame, you can prevent it from touching the glass or other framing materials. Over time, this can cause damage.
Display Options
While most of the time float mounting is used for wall art, it can also be a great option for displaying other items. These can be heirloom objects or collectibles. By suspending the item within a frame, you can give it a more elevated and museum-like feeling right in your home.
How to Float Your Art
If you're interested in float mounting your artwork, you should consider working with a professional framer. They can help you choose the right type of mount for your artwork, to ensure that it is mounted safely. While you can purchase pre-made float frames, it's best to have your artwork custom-framed to get the best fit and finish.
When choosing a frame, keep in mind that the goal is to showcase your artwork, not the frame. A sleek, minimalist frame is often the best option for float-mounted pieces because it won't distract from the artwork itself.
Overall, float mounting is a stunning way to upgrade your home and wall décor. Its striking look gives a great way to add depth and dimension to your spaces. Whether you opt for a top mount or a platform mount, it is sure to give your artwork the attention it deserves.
Hire Help
While float mounting can be a relatively easy project, it's important to work with a professional framer. Below are some reasons why someone interested in float mounting might want to hire a company like The Frame Room.
1. Expertise
The Frame Room has the expertise to guide you through the float mounting process. You will get help with choosing the right type of mount for your artwork and selecting the perfect frame to complement it. With years of experience and a trained eye for design, they can achieve products that your artwork looks its best.
2. Customization
The Frame Room offers customized framing options, which means you can create a completely unique and personalized look in your home. They can help you choose the right materials, colors, and finishes to match your home and unique style.
3. Quality
When it comes to framing artwork and all home décor, quality matters. The Frame Room uses only the highest quality materials and techniques to ensure good results. With professional-grade mounting materials and museum-quality glass, you can trust that your artwork is in the best hands.
4. Convenience
By hiring a professional framing company, you can save time and hassle by having them handle the entire process. They can take care of everything from measuring and cutting the mount to hanging the finished product on your wall. This makes the process stress-free and convenient.
Decorate Your Home With Float Mounting
Decorating your home using float mounting can go a long way. You won't be disappointed when it comes to affordable and modern décor. If you want to ensure that your art is protected and looks the best, consider working with a professional framing company.
Contact us today to find the perfect items that fit the theme of your home.