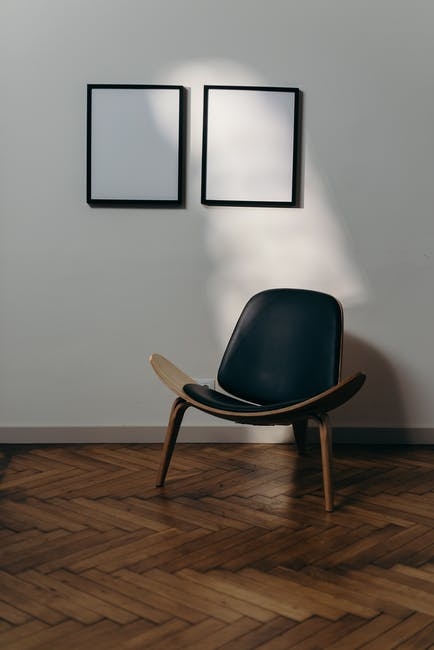 Do you love art and want to feature it in your home with pride? Are you uncertain where to hang pictures on your wall to show them off in the best way?
Art is such an important part of our culture, it's no wonder we want to treat it with respect. That's why we've put together this complete guide that'll help you choose the best way to hang art prints in your home. With this guide, you'll turn a boring wall into a sanctuary of color and beauty.
Check it out down below!
Always Keep Safety in Mind
Before you begin, it's vital that you understand the layout of your walls. You don't want to drill into a pipe or electrical wiring. Make sure to check for a wall stud before you begin hanging any kind of artwork or picture.
Always have someone to help with those larger pieces so that neither you nor your belongings take any damage during the installation process.
It's also good to keep the artwork's safety in mind when choosing its new home. Stay away from any heat sources that would cause damage to the artwork over the years.
Stick to Eye Level
Choosing the right height for a picture seems difficult at first. The good news is that there's a simple rule that makes it easy for home decorators of any experience level.
You want the center of the artwork to be at eye level. This helps make the picture feel centered and allows you to feel the full effects of the art piece without it feeling out of place.
If you have multiple people living in your home with varying heights, go with the average eye level instead. This way, it doesn't feel too off-center for anyone in the family.
This isn't always possible when you have furniture in the way. Many homeowners have the problem of wondering how high to hang art above a sofa, for example. You want to find the balance between getting the art as close to eye level as possible while also not over-crowding your furniture.
Match Size With Size
When you have a large open space on your wall, you'll want to match that with a larger picture. This makes the best use of the space and helps keep everything feeling balanced. If you place a single small picture on a large wall, it looks swamped by all that open space.
If you want to use a small picture on a large wall, it's better to create a collage of pictures or decorations. This uses up that extra space without looking dwarfed by the wall itself.
Try to pick artworks that match the size of the wall for an easy sense of balance.
Create Good Flow
When you want to learn where to hang artwork in your home, you want to keep in mind the flow of the room. Are you wanting to add a picture on a wall that's already surrounded by other things? How does the eye flow around the room itself?
You don't want to overcrowd a single part of the room. Otherwise, it feels too busy and uncomfortable.
This is why you want to think of your decorations as a singular entity. They need to work together to create a cohesive style in the room. If one area is too busy or too sparse, it throws off the flow.
Consider Lighting
Lighting is an important aspect to consider when you're trying to figure out where to hang pictures in a room. If you place the picture too close to a source of light, the colors look washed out. Place it too far away and you miss out on all the beautiful details.
You should avoid placing the pictures across from sharp light or else it'll create a glare. Direct sunlight washes out the colors of artwork over the years, so make sure to place your pictures away from any sunbeams.
You want to use LED lighting to your advantage so that you always get the best view of your favorite artworks!
Include a Matching Frame
A beautiful art piece isn't complete without a matching high-quality frame. When choosing the best frame, keep in mind the artwork's composition and the place in which you plan to hang it.
If the picture has a lot of details and patterns, a subtle frame is a better choice. If you want to draw even more attention to the artwork, a contrasting frame is your best bet to draw the eye to the picture.
Frames are the perfect way to complement a room's overall style!
Pick One Statement Piece
No matter how many pictures you plan to hang in a single room, you want to have a star piece in mind when you place them. This is the one that makes a statement that all of the other artworks follow.
It's often the biggest or most colorful picture in the room but not always. When designing your room, use this statement piece as a focal point for all your other decisions.
Experiment With Style
The best part about hanging pictures in any room is the fact that there is no real right or wrong answer. There are countless ways to design your living room or bathroom to show off your personality. Plus, you have all the time in the world to experiment until you find a style that makes you happy.
Have fun and be daring with your choice. It's easy enough to switch things back if you don't like the layout. Let your personal tastes and inspiration guide you!
Knowing Where to Hang Pictures on Your Wall Requires Trust
The main thing to remember when it comes to choosing where to hang pictures on your wall is that you want to trust your judgment. Even with all these tips and pointers, the best way to learn how to hang pictures on a wall is by understanding your own tastes.
Everyone is different. If it looks good to you, then that's the most important part!
Looking to get started? With our help, you'll have no problems turning your home into a beautiful artwork paradise!