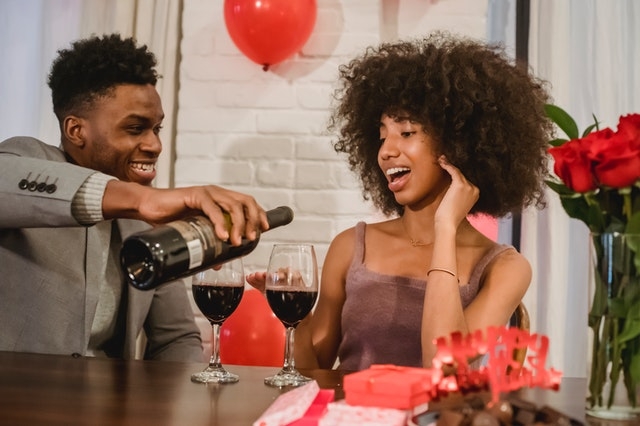 Are you looking to surprise your loved one on Valentine's day by giving them a special gift that they will never forget?
Since you've probably given your loved one gifts like chocolates and flowers in the past, it's easy to feel like you've run out of memorable Valentine's Day gift ideas. But have you considered custom framing photos of you and your loved one?
Framed pictures are a great gift idea if you want to create a personalized expression of love. If you want to find out more about how to do it, read on and we'll tell you what you need to know!
Top Ways for Custom Framing Photos for Valentine's Day
Just because you framed a photo and offered it to your loved one for Valentine's day doesn't guarantee that you're going to find the way to their heart. If you don't choose the right photos and frame them in the right way, you run the risk of giving a gift that won't be well received. Here are some tips for choosing the right photos and for framing them in the best possible way.
Consider Framing Your Wedding Photos
At the average wedding, photographers take hundreds of photos, but most of them are forgotten by newlyweds because they've stored them away on memory cards or hard drives. Most people don't realize that these abandoned photos have great value if they choose the right ones to print and to frame. There's a big difference between capturing moments and showcasing them in a way that people won't forget.
In order to find the right wedding photos, it's important to first take a look at what photos you already have on display around the house.
For example, you might have many photos of the actual wedding ceremony but are missing photos of candid moments where you and your spouse were sharing your true love together. Or maybe your wedding photographer took great shots while you were dancing together or cutting your wedding cake.
Once you know what kind of photos you want to print and frame, go through your digital wedding photos and select a few shots that you think would be great to surprise your loved one with.
If you're not sure how to frame the wedding photos that you want to gift your spouse, remember that one of the most important things is that you pick out the right frames.
Create a Gallery on the Wall to Display Your Lives Together
If you've been looking to add a special touch to an empty room in your home, there's nothing better than choosing a wall to create a photo gallery on. You can do this by going through your digital photo archives and picking out various photos in order to make a photo collage of you and your loved one.
This is a great idea for those who have recently moved into a new house together because you're bound to have empty wall space that you don't know what to do with.
When you're creating a photo gallery to hang on your wall, it's important to recognize how important it is to frame your photos in the best possible way.
This is why you should take notice of several things. What color is the wall that you want to create a gallery on? If the wall has a darker color, you probably want to use frames that have a lighter color. This will create contrast while helping your photos to stand out and look stylish.
You should also take a look at the photos that you want to print. Are there some photos that are more meaningful or of a higher quality than others? If so, consider printing these in larger sizes than other photos in your gallery.
Consider a No-Framing Option
There are many benefits to printing photos as posters or as canvas prints. Many people enjoy them because they can fit in with the decor of almost any home. They also give photos a fun and modern look, especially for those who want to print old photos.
This is also a good option for those who want to print photos in large sizes. You should consider gifting a canvas photo or a poster to your loved one for Valentine's day if you want to print a special photo and hang it somewhere meaningful, such as above your bed.
Take Your Loved One and an Exciting Date and Hire a Photographer
If you're interested in surprising your loved one by organizing Valentine's Day that they will never forget, consider planning a special date. Maybe you'll take your loved one to the beach. Or maybe you could organize a sunset boat ride.
Regardless of what you choose to do, make sure that you hire a photographer to come along with you so that they can capture the candid moments you spend together while on your date. After the date is over, choose from the top photos to print out and frame.
By doing this, you'll be sure to have a Valentine's day together that neither of you will forget.
Print and Frame Your Favorite Photos Online Today!
If you've been searching for the best way to surprise your loved one for Valentine's day, custom framing photos is a great way to celebrate your partnership. There are many fantastic ways to print and frame your photos. Start by choosing the right photos to print. Then go to your favorite online shop in order to get them printed and framed.
Get started today by visiting The Frame Room Online Framing Studio, where we can help you add custom frames and print your favorite photos.
Whether you're looking to print posters, canvases, or frame your photos in multiple windows, we can help you to create an unforgettable Valentine's day gift.