Sprucing Up the Office and Retail Space
It's all back to business now that summer is drawing to a close and schools are back in session. Are your office walls looking a bit bland or sparse? Maybe the same picture has been hanging on the wall for 13 years and you're a little tired of looking at it. This indeed calls for an office makeover. Here are a few ideas to get that dreary office from funky to fabulous.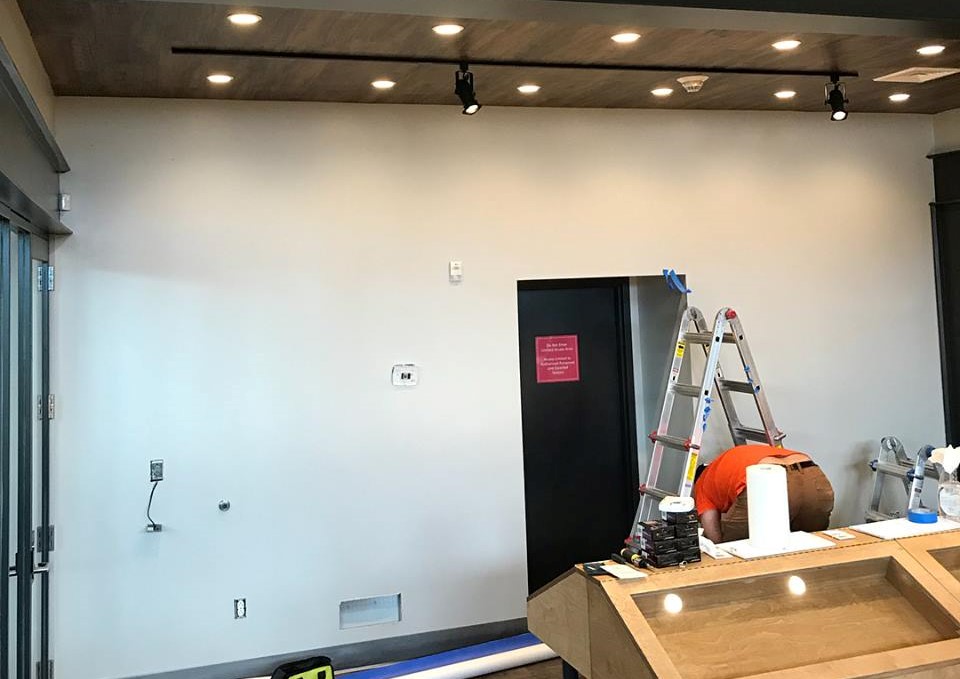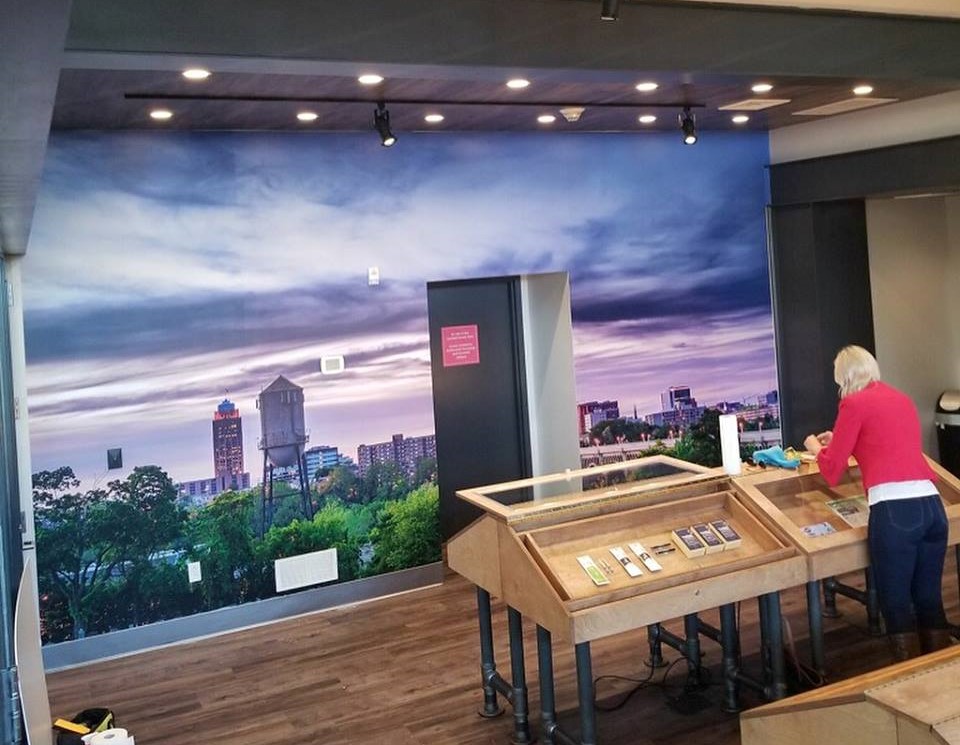 Think BIG! Think Full Wall Mural
A large empty wall was the central focus point of this retail space; that is until we were commissioned to add a full-size mural. We were thrilled to provide services for a new organization in Allentown, Pennsylvania, where we not only installed the mural we also provided special customization of the print by cutting around a door. It was an exciting project! The final result -- pure visual bliss.
We used an original photograph by Gregory Mckay, who is one of our favorite artists to work with. Having framed a number of McKay's pieces we were ecstatic to go big BIG BIG on this project. The installation took approximately five hours to complete with a team of two mural installers. Check out our time-lapse video on our Instagram Page for the play by play action. While you're there, follow us to see all the exciting projects we are working on.
Unsure what to fill your space with? We can come to you for free in-office consultations! Our clients for the wall mural were out of town; no worries we will travel to almost anywhere. Unsure if you are too far away? Contact us – lets chat!
If you want to spruce up the office in a unique way and get a real WOW factor a full wall mural is highly recommended. It provides an atmosphere unlike any other and instantly draws in a warmth that wraps around customers, welcoming them into your space. Digital prints and photographs can be turned into large pieces of art such as the wall mural pictured above. Want to use something original? Provided the resolution is good quality, we can do that! Contact us for more information.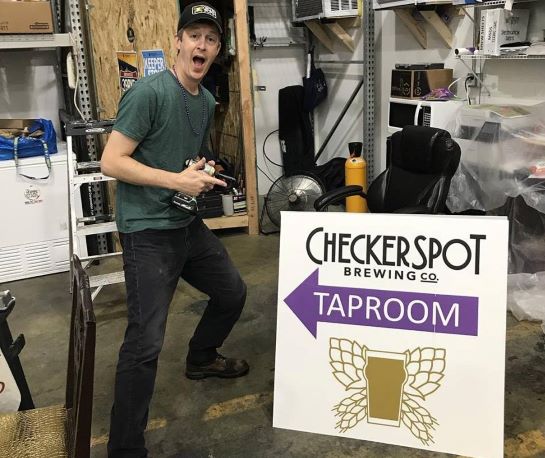 Create Banners and Signs to Draw in Customers
To grab the attention of local passersby, consider having an eye-catching banner or sign designed. We can customize advertisements and print them in-house in a timely manner. Multiple size options will allow you to create an advertisement piece that fits your storefront or any unique space. To draw in a crowd for Checkerspot Brewery's opening day, we used simple graphics and their logo. The result is a pop of color and a clear call to action to grab attention.
Perhaps you are your own talent; we can use a design created by you – for you! Give us a shout to talk about the parameters we need to create an original banner or sign. Get creative! We enjoy thinking outside of the box. If you have something you want to tell your customers about but aren't sure how to do it, give us a call and let us help. Two heads are always better than one, brainstorming is fun and free.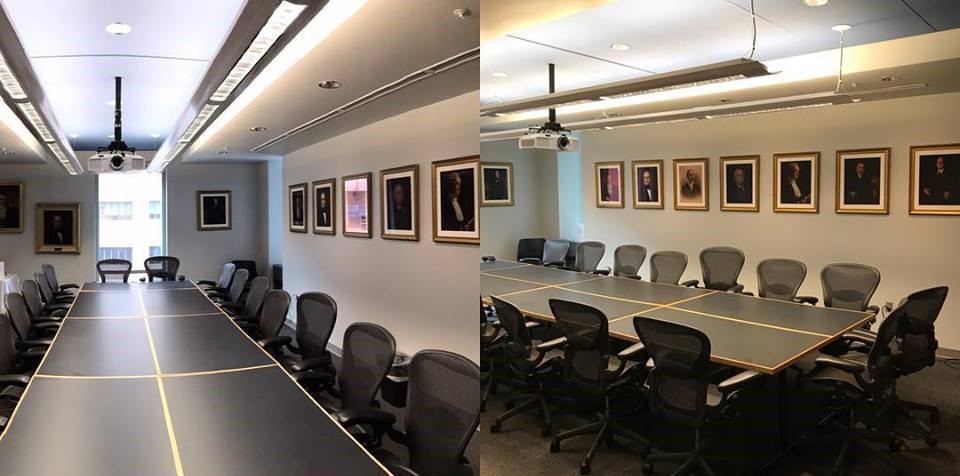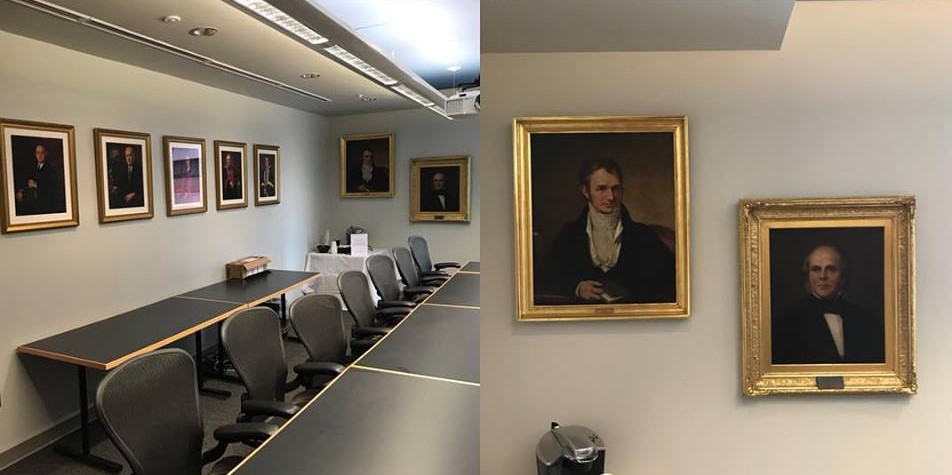 Finding The Right Art to Display
No two organizations are alike. We understand that you are one of a kind, so don't settle for overproduced artwork to display in your office or retail space. Instead, consider finding something that speaks to you and your defined audience. At the University of Maryland School of Dentistry, we were honored to frame and install 13 portraits of former deans. When dressing up your place of business here are a few ideas to help narrow down the type of art to display.
What is your mission all about? Are you serving people or providing a product? Highlight your industry and your cause by matching art with your business theme.

How formal is the company? Think about who you are serving and then tailor the office decor to your audience.

Where are you located? If you are a company serving customers in a given area, consider a print that represents your city. Show customers your roots and local support.

Get to know your audience and customers better. How do you relate to the people you are trying to serve? Choose art based on the mutual interest of the company and its customers. Example, for a woman's boutique, may benefit in displaying fashion forward images in a feminine frame. Perhaps a florist would benefit from showing photographs of their work. A physical therapist might have diagrams of the human body for clients to refer to during appointments.

Milestones and achievements make great artwork too. Articles, awards, photographs of your organization, flyers, posters, and even a crisp printed logo can add sparkle to a bare wall.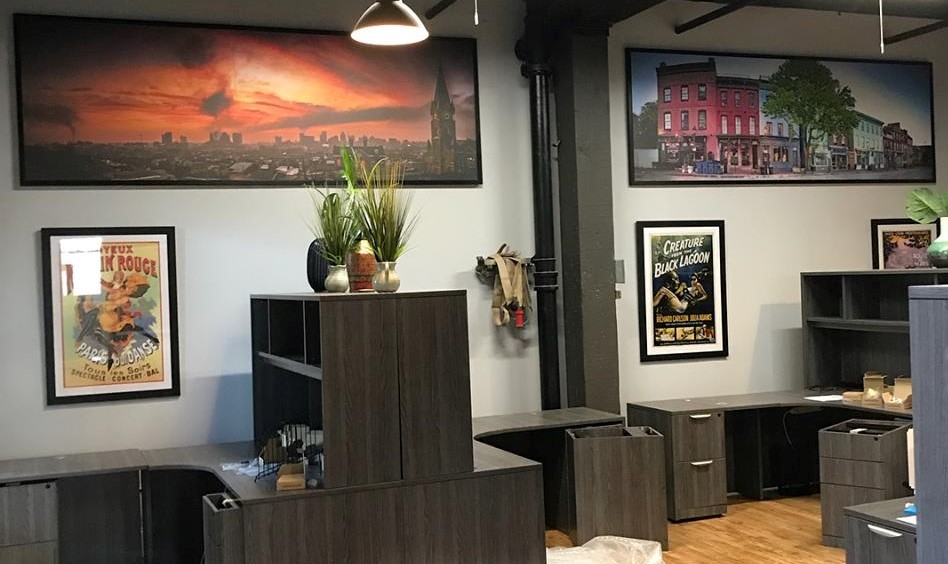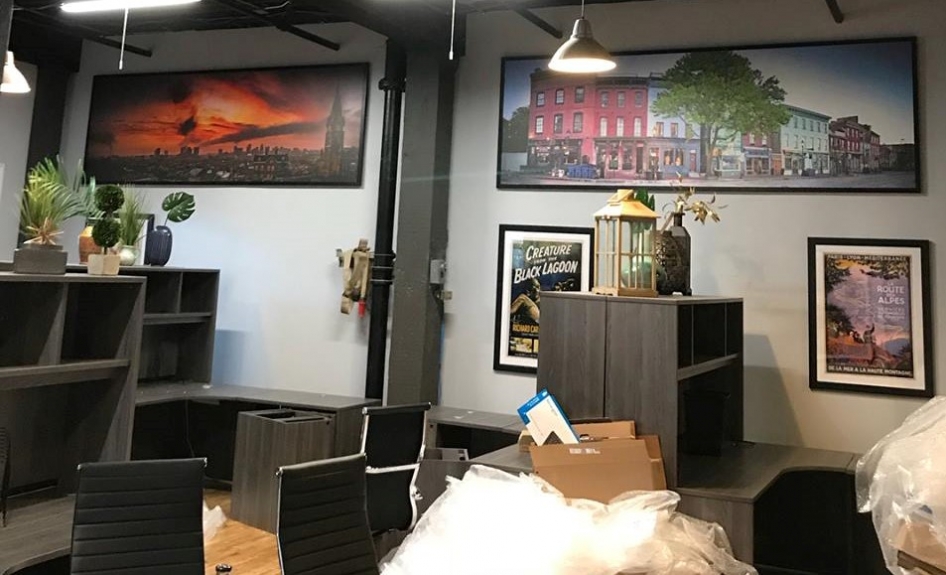 Finding the Right Size to Fit the Space
When the Cardinal Financial Office in downtown Canton (Baltimore) reached out to us about a unique space they wanted to fill with art, we happily grabbed our tape measure and determined the perfect size piece.  Working in Baltimore, Maryland often provides space restrictions due to the older buildings which often have exposed beams and stone or brick. Covering or removing these distinctive qualities would displace the original beauty of the structure. Our custom print jobs can stretch a canvas to any specific size our customer needs. In the image above we printed two canvases that were 40 inches high and 10 feet long. These images offer a bright distraction that breaks up the otherwise empty and mute wall space.
There isn't a space that we can't fit something to. If you have a blank wall inviting you to add something eye-catching give us a call or come to visit. We offer free consultations which include suggestions on medium, size, cost, and content.