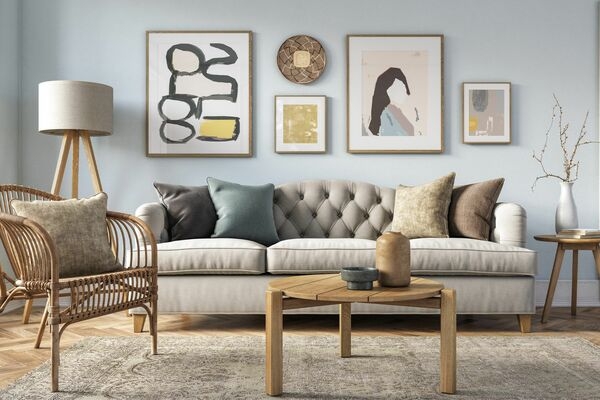 Do you have a piece of art that your guests always compliment? You may want to look into custom picture frames so that you can protect the art that you and others love.
Whether you love taking pictures or buying art, you want it to look good in your home. Fortunately, custom framing services are here to help.
Keep reading to learn what to keep in mind before you shop for and buy a custom frame online.
Art Type
The first thing to consider when buying picture frames is what art you want to put in the frames. Consider the type of art, such as if it's a family portrait or if it's a painting you bought.
You should also think about if you have the art as a print or if you need to print it and frame it. Decide if you're comfortable letting someone else handle the art to frame it for you or if you'd prefer to do so yourself.
Figure out how thick the art is and if it will require a special frame. Finally, consider if you'll want to keep the art in the frame for many years or if you may want to remove it.
All of these factors can help you choose the right type of frame and the frame cover and backing. You can also determine what online picture framing company to use, especially if you need printing as well.
Art Size
Of course, you'll need to know the dimensions of the art that you want to frame. Some companies only make frames that are so small or so large, even for custom orders.
If your art is particularly small, you can add matting to it to help make the print larger. However, art that's already big may require you to look for a store that will make a big enough frame.
Along with that, consider if the art is more square or rectangular. Be sure to measure the length and width before you place your order for a frame online so that you can get the correct frame size.
You might even ask a friend to measure the art for you so that you can double-check your work. Or you could order from a store that will frame your art for you, so they can check the dimensions.
Frame Style
Another thing you should think about is the style of the picture frames you want. Frames can use materials such as metal or wood, which are the most popular.
Consider if you want the frame to match the aesthetic of the art you'll put in it. Similarly, think about the room where you want to hang the piece and the decor in that room.
For example, if your room has wood decorations, it wouldn't make sense to order a metal frame. You might also want to consider the specifics, such as the color of the wood.
Frame Cover
When you order picture frames, they'll usually come with a cover to protect the art. However, you can choose from a few different materials for your frame cover.
Acrylic covers are gaining popularity because they're lightweight, and they're also durable. Glass covers are still around, and they're more traditional but can weigh more and can scratch or break easily.
After you choose the cover material, you'll need to select the cover finish. You can get a clear finish, which should look good with almost any pictures or other images.
However, you may want a non-glare cover. The finish softens and diffuses light to keep from reflecting it and making the art look odd.
Frame Backing
When framing pictures, you should consider the frame backing material. No, you probably won't see it once you hang the art, but it's an essential part of choosing a frame.
Plastic backing is very durable, and it can last for years, so it's great for an heirloom piece. The material is also affordable, and it's not too heavy.
Cardboard is another common choice, and it's also lightweight and cheap. It's also relatively strong, but acid can wear down the cardboard and affect your art.
You can use foamcore as well, which has many similar features. It's the most common backing type, and you can easily cut it to work for picture frames of all sizes.
Purchase Experience
Next, you should consider the buying experience, and that includes everything from the customization options to the website. You should think about how quickly the company will be able to complete your order.
Also, check to see if the website has an SSL certificate, or a padlock next to the domain name. This is vital to protecting your credit card information when buying something online.
Of course, you'll also want to think about how long shipping might take and how much it will cost. Even if two places charge the same amount for frames, one may have faster or cheaper shipping that could give that shop an edge.
Buying picture frames online is different from going to your local framing store. However, it can be much more convenient, so be sure to choose a reputable shop to help save you time and stress.
Hanging the Art
After you receive your custom picture frames, you're ready to hang them on the wall. Consider if you'll receive any accessories or tools to help or if you might need to get some.
Then, you can search around your home to find the perfect spot for your art. Be sure you have a hook or nail to use to put the picture on the wall.
Alternatively, you could rest the frame on a mantel against the wall. Either way, you can choose the place and position that you like the best.
Will You Buy Picture Frames Online?
Buying picture frames online can be an excellent option. You can customize the frame to fit the art you want to display in your home or office.
However, you should consider everything from what you want to get framed, to the size and materials. That way, you can look for a shop that will meet your needs.
Are you ready to buy custom frames over the internet? Get started online today with our art and framing experts here at The Frame Room!