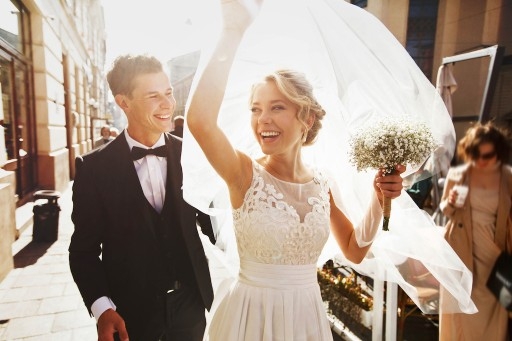 Every year in America more than two million couples get married. Your wedding day is a unique celebration full of love, friends, and family. It is a day that you will cherish forever.
This is why most couples spend between $1,150 and $3,000 on a wedding photographer to capture magical moments throughout the day. However, once you have a copy of your stunning wedding photos you also need to know how to show them off.
Framing your wedding photos and displaying them around your home means that you can enjoy them every day. So what's the best way to do this?
Read on to find out everything you need to know about framing and how to display wedding photos in your home.
Keep the Shots You Want in Mind Before Your Wedding
If you haven't already celebrated your big day then you've still got time to plan the shots you want. This is a great way to walk away with perfect wedding photos. It means that you can make the most of every photo op so you don't miss anything off your list.
Some popular wedding photos include:
Candid shots as a couple
A getaway shot at the end of the night
Shots of you coming down the aisle
Shots of people (such as your partner and parents) seeing you for the first-time
Make sure you discuss these with your photographer before the big day to make sure you get everything you want.
Decide Where to Display Wedding Photos in Your Home
Once you have looked through your photos, you need to decide where you want to display them in your home. This will determine the size of frames that you need.
For example, if you are going to put some of your wedding photos on bookshelves, countertops, or desks then you'll want standing frames. If you are planning to mount them on a gallery wall then you'll need a frame to fit the space that you're working with.
Pick Out Your Frames
Finding the right frames for your wedding photos depends a lot on the aesthetic of your home. So try to think about the space your frame will sit in before picking it.
Once you know the color scheme and aesthetic you're working with you can look at different frame styles and designs. For example, you might want to use a frame with multiple slots to show off a nice photo series.
If you are struggling to find the perfect frames to suit your pictures, you might want to look into custom framing for wedding photos. Custom frames allow you to design something that works specifically for the space you're working with. You choose the dimensions, design, and color to create something truly unique.
Get Your Measurements Spot On
Once you know the size of frame that you want to use, you need to make sure that your printed photographs will fit perfectly in this.
Prints that are too small will slide around in their frame and end up with gaps around them. On the other hand, if your print is too big then the frame with crop out sections of the photos. Or you might not be able to fit it in the frame altogether!
You want your photos to fit perfectly in the frame size that you have chosen. If your frame has a mount inside it then your print should be just a little bit bigger than the window of the mount inside it. That way you can secure it to the mount without cropping out too much of the photos themselves.
Set Aside Time for Framing
As our tips on measuring your prints might suggest, putting your prints into your frames can take a while.
You want to ensure that they fit perfectly and are properly secured to prevent them from moving within the frame. If you are planning to hang your frames then you'll also need to put some hooks or strong hanging string across the back of them.
This might be the last job in the framing and hanging process but it is important not to rush it. Taking the time to frame your prints up properly will ensure that they stand the test of time.
Get Professional Help
As you can see, if you want to nail framing your wedding photographs then there's a lot to keep in mind. It is important to take your time if you want to do this properly. However, you can make things easier for yourself by getting professional help.
Professional framing companies offer a range of services. These include:
Printing your photographs to suit your frame sizes
Offering a range of different photo frame sizes and styles
Framing your prints
Installing hanging hooks or string
Delivering them directly to your home
So all you really need to do is decide on the aesthetic and size of the frames that you're looking for. Then upload your photos and you're good to go! This also means that you can easily frame and deliver photos as gifts to your loved ones.
If you want a hassle-free way to get your wedding photos ready to display then you can't go wrong with custom framing companies!
Frame Your Wedding Photos Beautifully Today
If you have gorgeous wedding photos from your big day then framing them properly will help you make the most of them. Getting professional help with your framing will ensure that your photos look stunning and that your frames stand the test of time.
Need help framing your beautiful wedding photos? Then get in touch today to find out about the range of services that The Frame Room has to offer!