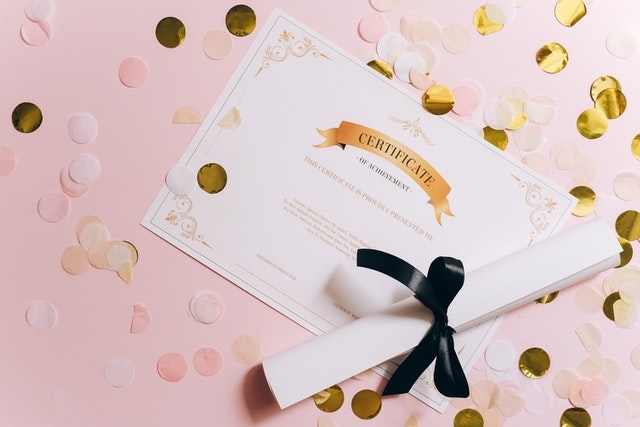 Over four million college students are to graduate during the 2020-2021 school year. This holiday season is a perfect time to consider the best way to frame a college diploma.
A professionally framed diploma makes a valuable gift for yourself. as a college student. You may also want to gift one to the graduate in your life. You will value your framed diploma for many years to come.
Here are a few framing tips.
The Best Way to Frame a College Diploma
With so many framing options out there, how do you choose the best one?
First, you want to consider where you will hang your diploma.
You may want to place it in your workplace, home office, or family room. This will determine the color of the frame, matting choices, and more.
If your room is traditional, you may want to consider a brown wood frame to bring out the features of the document.
Bringing your framed diploma to work is another option. Think about the office colors and decor when choosing a frame color.
You can also create a gallery wall and mix your diplomas in with family photos and other memories.
You may want to opt for similar color and style of frame for the whole wall.
Use feng shui to your advantage and hang your diplomas and certificates along the wall near the front door. This is a place of fame.
Reasons to Hang Up Your Diploma
As a recent graduate, you may wonder why it is important to frame your diploma and hang it on the wall.
Reasons vary, but the main one is to remind yourself of your accomplishments. Your school days are now behind you, but your memories are forever.
Paloma Beamer held back on hanging up her diplomas for 9 years. She said it was partly due to imposter syndrome.
Now she shows off her diplomas with pride, and she feels good about what she accomplished.
Once you feel ready to embrace yourself as a college graduate, it is time to explore framing options.
Framing Options
There are many choices when it comes to styles and materials of frames. The most classic is a thin or thick wood black frame.
It sets off the lettering of the certificate and looks great in many settings.
Another choice is a light or dark brown wood frame. Some come in a natural finish or a darker tone.
If you want to add some interest to the wall, you can choose a bright-colored frame. The colors vary from red and green to orange and teal.
There are two-tone frames and ones with gold accents. These are great in traditional rooms.
Matting and Glazing Options
Matting makes a diploma stand out and it adds depth to the framing. Adding a layer or two of matting creates a professional look.
You can choose one, two, or three mats of various colors. There are also options for how thick you want your mat borders.
Classic color choices include white, cream, or gold. You can also opt to go bold with your school colors.
A thin gold line of matting around your diploma gives it a regal look.
Now you have a lot of options for protecting your diploma in a frame. You can decide on either glass or acrylic. Each has its benefits.
You may plan on moving a lot throughout your career and life. If so, you might want to go for acrylic as it does not break as much as glass.
Yet, there are wonderful glass options as well.
You can choose glazing with museum-quality, or protection from glare or UV rays. There is a myriad of options in both glass and acrylic in this realm.
The Convenience of Online Ordering
It is easy to select options and order your framing online. You can opt for mailing in your diploma in your own box, a box provided for you.
It is also possible to order a DIY kit to frame your diploma at your convenience.
You can take your time selecting the mats, frame style, and glass or acrylic glazing options. It is all from the comfort of your home.
Another benefit to professional framing is preservation. Your diploma is more than a document showing you completed your degree.
It will soon become a family heirloom.
You want to choose a professional framer who uses archival quality materials.
Room Decor and Color
Consider your room decor and color when choosing a frame, matting, and glass or acrylic.
You can preview how your diploma looks on different colored walls. It is an advantage to ordering your college diploma framing online.
You can decide on a theme for your decor if you want to create a collage wall. Including your diploma is a great way to make the room stand out.
Opting for frames of similar color, size, or style can help create a cohesive look.
Gold frames paired with light wood frames look uniform. They still provide texture and intrigue.
Framing Resources
When it comes to the best way to frame a college diploma, be sure to reach out to The Frame Room.
You can preview how your diploma will look in the room.
You can also take a peek at how matting colors and frame choices affect the look. It gives you peace of mind to know how it will look on the wall of your home or office.
The Frame Room has many price options to fit your budget. They also offer free shipping both ways.
They are in Baltimore, Maryland. If you live close to their shop, you can seek their expert advice in person.
Check out their mail-in or DIY choices today. They have the best frames for your needs.